NULLIFY AIRBORNE ODORS WITH A MOBILE ODOR CONTROL SYSTEM
The OdorBoss® OB-60G engineers a vapor that aggressively hunts and fights volatile odorous molecules using atomized mist and eco-friendly chemical.
With an external power source available, the OB-60G uses its on-board water and additive to create a dominant odor control system while using significantly less water and chemical to get the job done.
Specifications
Standard 359° oscillation coverage.
Single air atomizing nozzle.
Water usage: 0.5 gpm (1.9 lpm) at 55 PSI (3.8 BAR).
500 gal water tank on trailer.
Water tank runtime: ~16 hours.
Adjustable throw angle: 0° to 50°.
Touch screen controls.
Warranty: 3 year / 3,000 hour.
Ask Us About
OdorVore odor control chemicals (available in 55 gal. drums and 275 gal. totes).
Heated enclosures for water tank.
The OdorBoss OB-60G system does not saturate surfaces.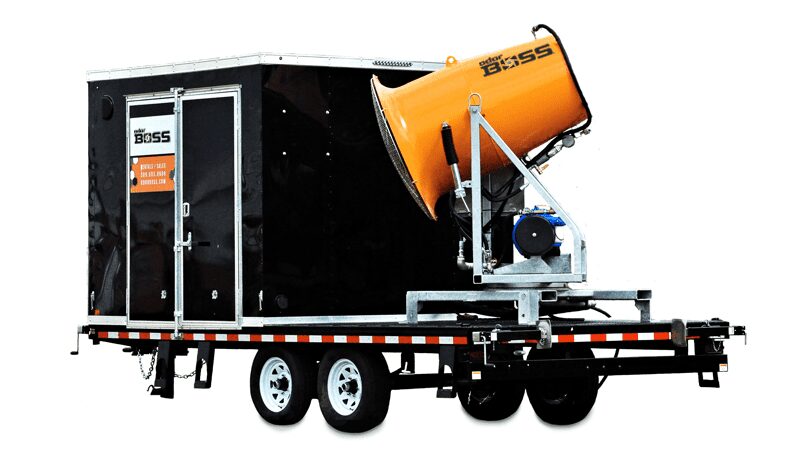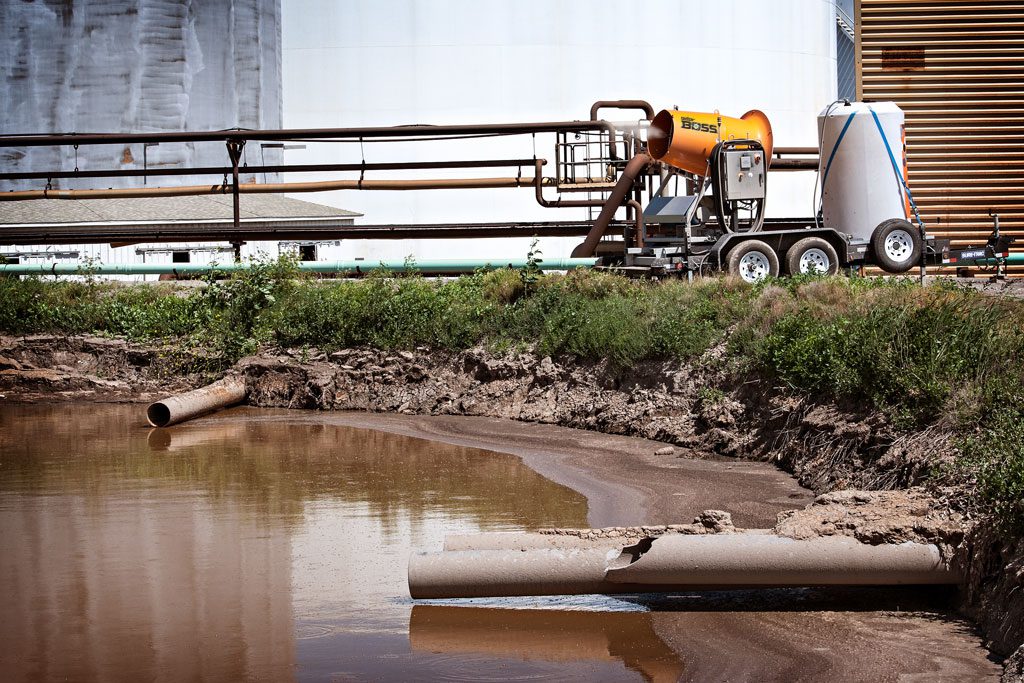 Center atomizing nozzle.
Self-contained and heated water supply.
Trailer-mounted, mobile odor control system.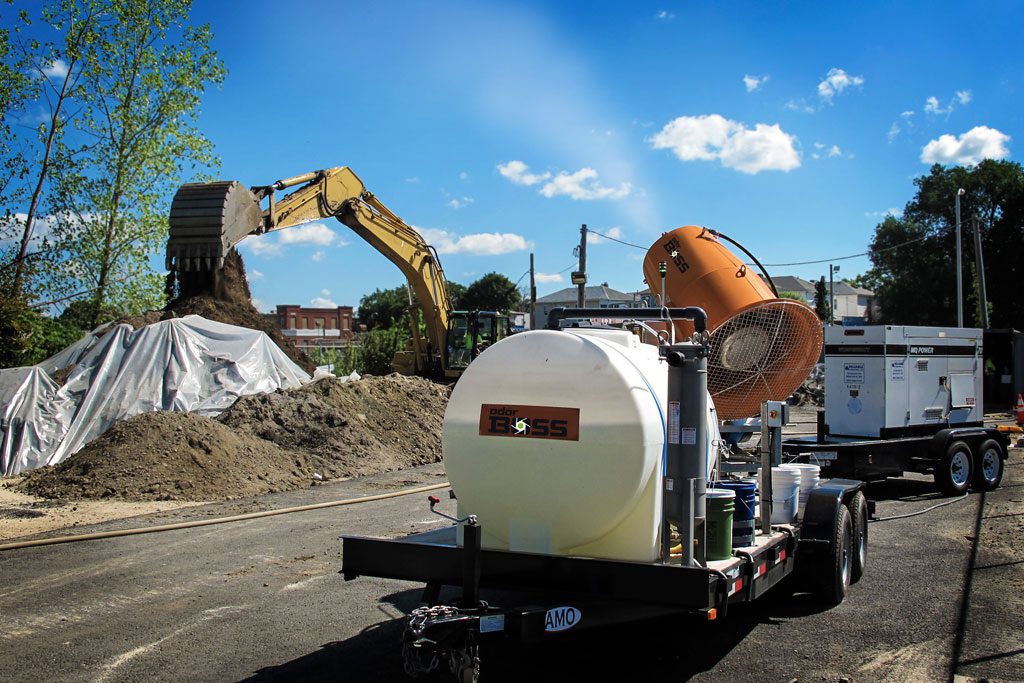 Nullify foul odors.
Reduce odor complaints.
No-hassle water source.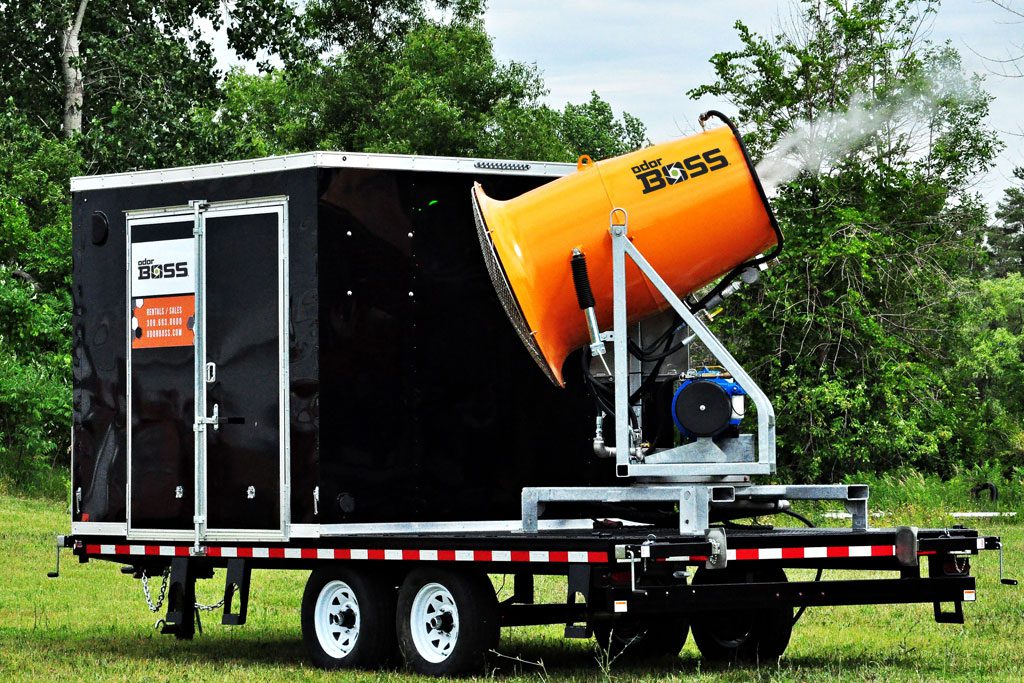 OdorVore odor control chemicals.
Heated enclosures for water tank.