[Los Cabos, Mexico] – A global leader in open-area dust suppression technology has sponsored a day-long event to benefit the children of Casa Hogar de Cabo San Lucas, an orphanage dedicated to providing active care and personal well-being for boys in need in Baja California Sur.  The 41 young men who currently call the facility home were treated to a full day of food and surfing, hosted on the grounds of the Cabo Surf Hotel, including lessons from professional instructors at the Mike Doyle Surf School.  This was the third annual "Carvin' for Kids" gathering, all three sponsored by BossTek (Peoria, IL, USA).  The firm was also a supporter of the annual Casa Hogar fund-raiser in 2013, which brought in more than $330,000 to support the orphanage and its efforts.
"We help support worthy causes in various regions where we do business," commented BossTek CEO Edwin Peterson.  "Part of our corporate philosophy is looking for ways to make meaningful contributions to local communities.
"The day was designed as a recreation time for these young men," Peterson explained.  "It's an opportunity for them to spend a wonderful day in the sun, enjoying the waves and learning to surf, with good food grilled out on one of Cabo's most beautiful beaches.  It's very satisfying to watch them put their cares behind them for a while and just be kids."  For some of them, the event was the first time they'd ever tried a hamburger.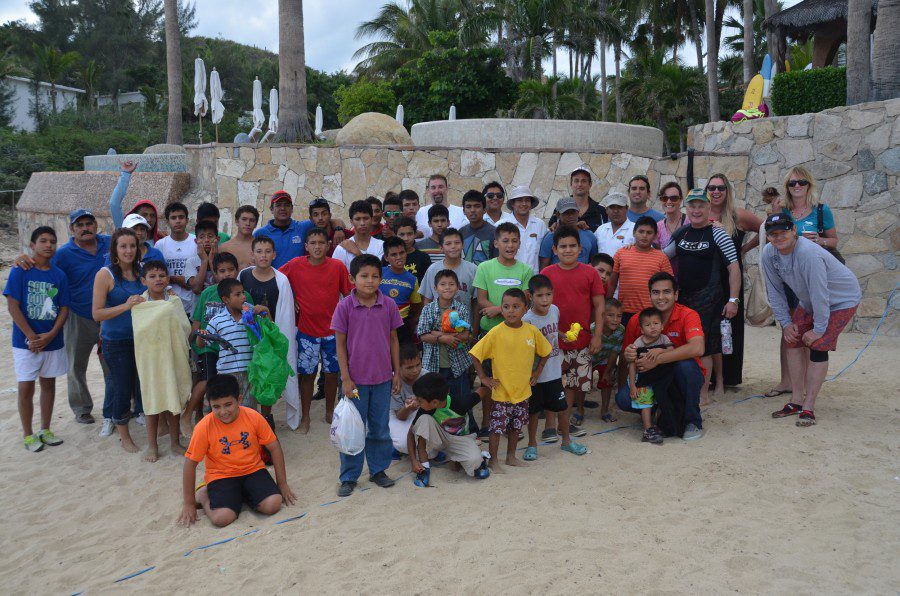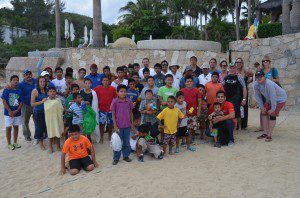 Casa Hogar's mission is to show its boys a pathway to success, preparing them for life with a family and helping them grow into productive citizens by providing safety, healthy sustenance, life skills and leadership.  "We stress education in academics and social skills, as well as moral and religious values," said Casa Hogar Director Chris Mills.  "Our objective is to help them elevate beyond the norm within society."  The young residents attend nine different public and private schools.
With a capacity for 60, Casa Hogar is currently home to 41 boys between the ages of four and seventeen.  Although most are received from state or federal agencies, the facility receives no government support.  Opened in February of 2008, the registered non-profit organization is privately-funded, maintained solely by donations, fundraisers and special projects.  A staff of 18 covers three shifts, 24/7.
Among the developing projects at Casa Hogar is a "Post-18" program to help all boys find their way to a productive future.  The organization is also evaluating funding and land options to establish a girls' orphanage that can further extend the positive effects of its support to additional children in the community.
For more information on Casa Hogar or upcoming events, visit www.casahogarcabo.com.
Subscribe and Stay Up-to-Date!
Receive a monthly newsletter keeping you up-to-date on the latest in dust and odor control.
In 2023, the U.S. Occupational Safety and Health Administration (OSHA) announced new rules regarding Respirable Crystalline Silica (RCS) dust emissions, marking a major adjustment to how to address the top silica dust exposure hazards in the workplace from ports to mines to construction sites.[1] This quickly follows a similar announcement by the U.S. Mining Safety