MULTI-USE SYSTEM FOR DISPERSING CHEMICAL AND DROPPING DUST
The small DustBoss® cannon, the DB-30, is paired with a dosing pump to inject chemical into the water flow, creating the DB-30 Injektor™ a multi-purpose dust control system.
Active DustBoss DB-30 systems can be retrofitted to become an Injektor unit and function as a multi-purpose machine.
Available nozzle variations allow for lower flow rates while maintaining excellent atomization for the airborne water mixture.
Specifications
Throw: 100 ft (30 m).
Standard 70° oscillation coverage: 6,100 sq ft (566 sq m).
Optional 359° oscillation coverage: 31,000 sq ft (2,880 sq m).
Water usage: 4.9 gpm (18.5 lpm) to 9.8 gpm (37.1 lpm).
Direct-drive motor.
Standard mount: Three wheeled carriage.
Adjustable throw angle: 0° to 50°.
Warranty: 3 year / 3,000 hour.
Adjustable stroke frequency between 1 stroke/hour to 100 strokes/minute.
Fill out form below for the spec sheet and flow rate information.
Ask Us About
Retrofitting DustBoss® DB-30 systems.
Additives such as odor chemical, surfactants or tackifiers.
Control using remote with 1000 ft range.
Quick Release Manifold for easy nozzle maintenance.
Recommendations on using non-potable water.
Alternative mounts, including skid, trailers or towers.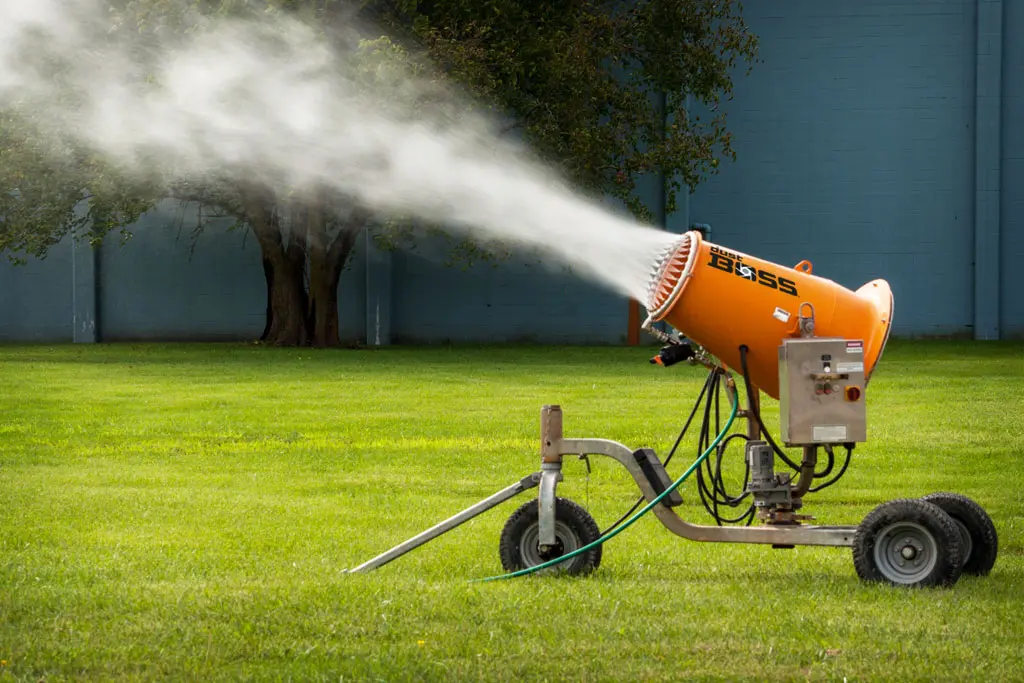 Simultaneous chemical and mist dispersion.
Throw of 100 ft (30 m).
Standard 70° oscillation.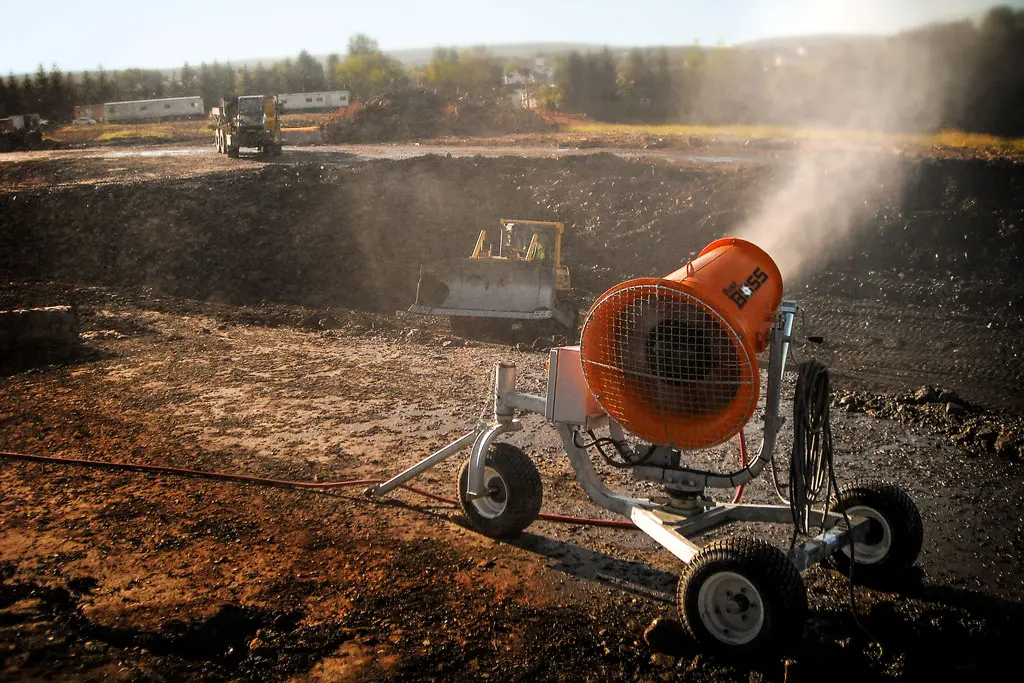 Nullify airborne odors.
Eliminate dust.
Protect workers and community.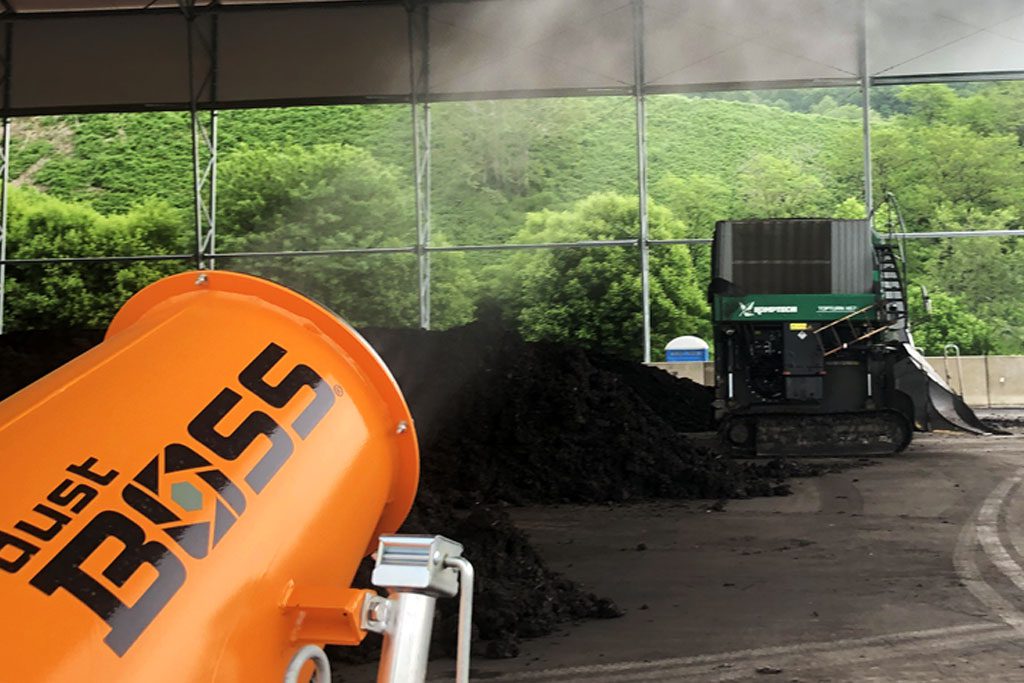 User-definable 359° oscillation.
Remote control with 1000 ft range.
Skid / tower / trailer mounts.