FAR-REACHING REMOTE CONTROLS FOR EASY UNIT OPERATION
Providing various options to make controlling BossTek® units easier from anywhere on the job site, industrial remotes are implemented for long distance command.
Controlling unit startup, oscillation features, and more, BossTek remotes allow quick changes to be made to system operations.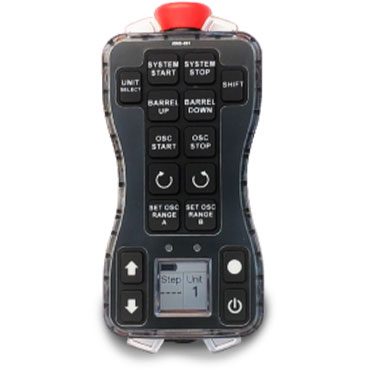 Standard DustBoss® Remote
The standard handheld remote provides multiple buttons to control individual functions of DustBoss® units.
Control all individual functions on machine including:

System start/stop
Barrel angle pitch
Oscillation start/stop
Setting oscillation range
Water flow level system (if applicable)
Machine selection

Control up to 8 units
Range - 1,000 feet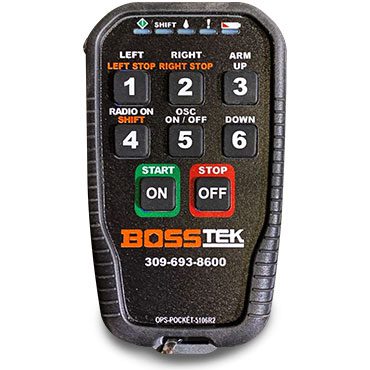 The DustBoss Atom® remote provides a pocket-sized remote with multiple buttons to control nearly all the functions of the machine.
Control all functions on machine including:

System start/stop
Oscillation on/off
Manual nozzle oscillation left/right
Set custom oscillation points
Arm up/down

Auto shut off every 2 minutes of inactivity to conserve battery.
Control 1 DustBoss Atom®
Range - 1,000 ft