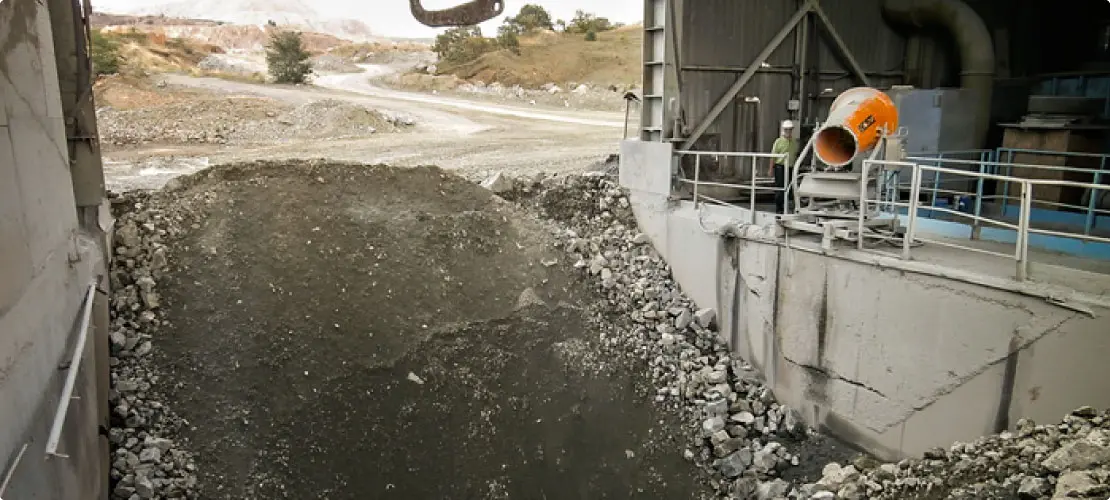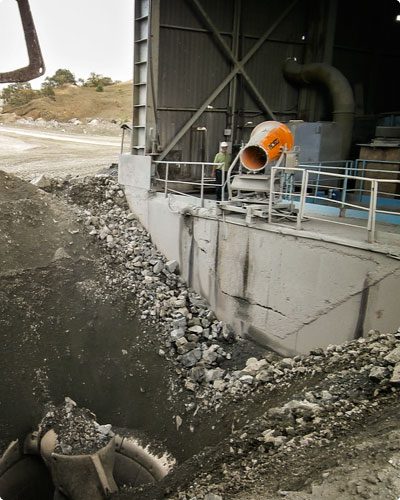 A Macedona open pit mine operation kicks up a lot of dust while handling copper ore, particularly at the truck dumping point for the primary crusher and also at the exit point of the conveyor bringing crushed material to the stockpiles.The central dust control systems were not delivering adequate particle management and regulatory authorities required the company to find a solution to suppress dust and prevent it from migrating.
Bucim Radovish mine produces flotation concentrate that contains copper, gold, and silver. With a total plant capacity of 4 million tons of ore per year, the facility produces more than 40,000 tons annually of copper concentrate containing gold and silver.
Bucim's core activity lies in the extraction of the copper ore and its processing. Typically containing 0.2 to 0.3 percent of copper and 0.2-0.3 g/t of gold, the copper concentrate produced at Bucim contains few detrimental impurities and is sought after by European smelters due to its quality. Most of the end product is transported to copper smelters in Serbia and Bulgaria.
To address the dust, one DustBoss 45 (DB-45) was strategically placed at the truck dumping point where the oscillating fan-driven unit could deliver its atomized mist directly to the primary source of the dust generated by unloading.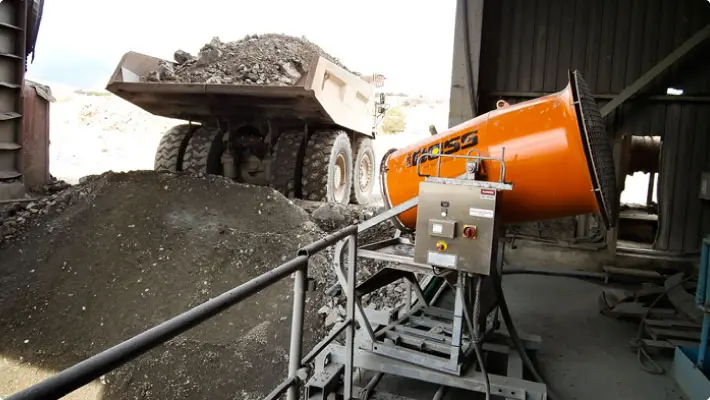 They also installed four DB Mister Mini (DB-M Mini) low turbulence dust suppressors, one in each corner of the vertical crusher inlet to address fugitive particles generated by the crushing operation. Finally, crews mounted a DustBoss Ring (DB-R) at the end of the crusher line to deliver source point suppression directly to the material exiting the belt.
The customer reports that the system is working well, even exceeding expectations, dramatically reducing the amount of visible dust from the crusher area and stockpile discharge conveyor.
Unlike the large sprinklers that some facilities use to attempt dust suppression, the minimal amount of water used by the DustBoss components means there is little or no runoff from dust management, and no adverse effects on material processing.
Bucim recently undertook a new $15 million project for the processing of stockpiled overburden and oxidized ore. A leading European engineering, procurement, and construction management provider was contracted to design and deliver the turn-key system, allowing Bucim to start production of an additional 2,500-3,000 tons of copper in London Metal Exchange-grade cathodes. Company officials continue to monitor the existing dust suppression system, commenting that its continued success could drive additional investment.
STOP HARMFUL DUST WITH DUSTBOSS EQUIPMENT TODAY!
Receive a quick quote and talk to a dust control specialist today to end fugitive dust!