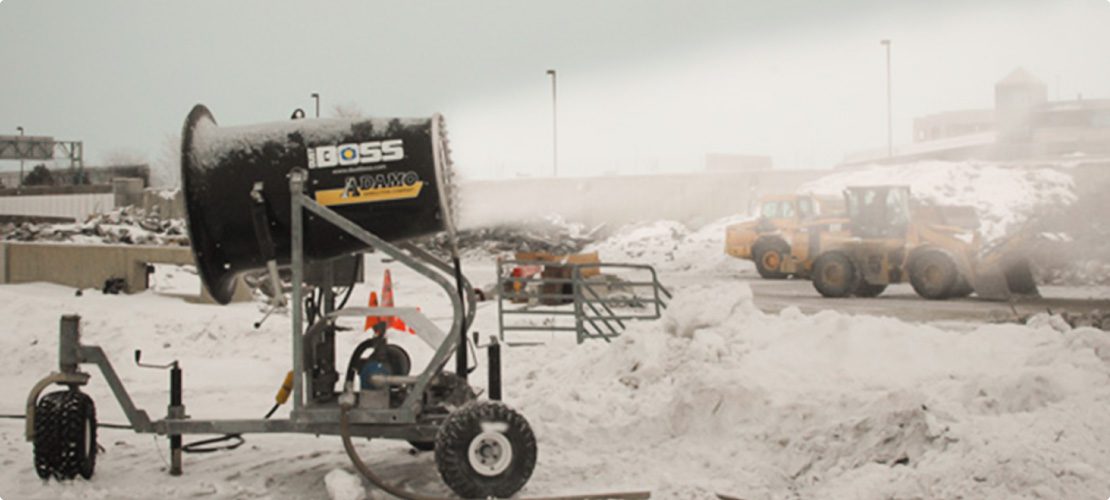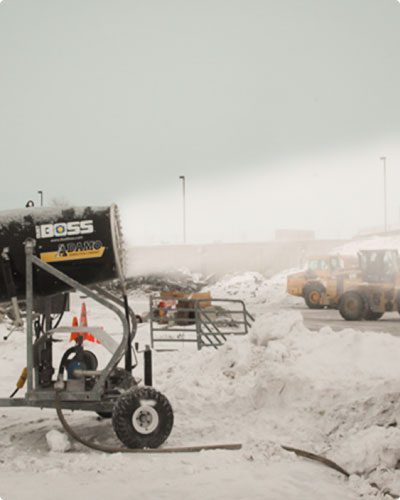 SNOW DAY! Two words that are often welcomed and even celebrated if that means getting to stay home and sip hot cocoa by a fire.
For many companies, cold weather and heavy snow create headaches and can cause costly delays or even downtime. Demolition and construction companies working to meet project deadlines rely on the ability to work through the curveballs thrown at them by Mother Nature. So, when the weather outside is frightful, you can count on the DustBoss!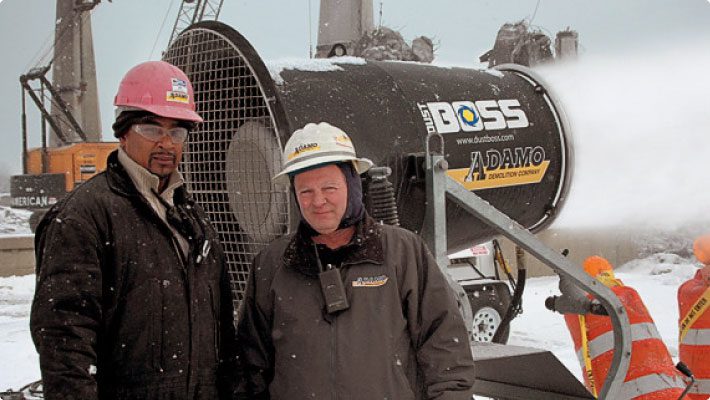 One of the most common questions we get about our units is – "will this thing make snow?" The answer is no. While sharing some characteristics of snow making cannons, the dust suppression mist cannons do not make snow while operating in below freezing temperatures. Which means they can be run year-round without turning your operation into a luxury ski resort.
During colder weather, there are several things that should be taken into consideration.
One of the biggest advantages of using misting cannons for dust control is that the technology uses significantly less water than traditional methods like hoses or sprinklers. As with any sort of spray, there is still the possibility for water to collect on the ground near the unit and freeze. Workers need to be cognizant of the potential slip hazard directly underneath the plume.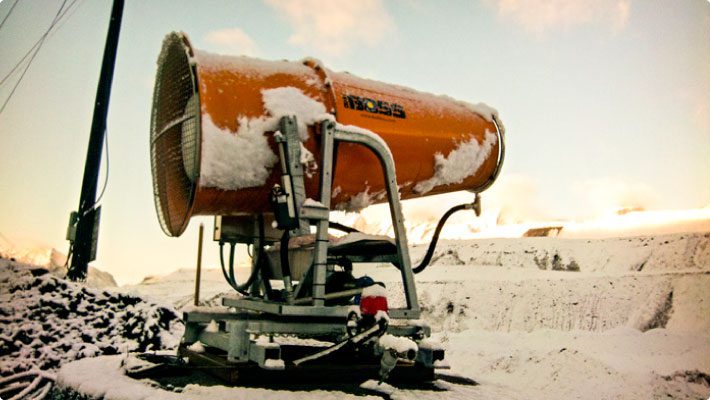 Photo 2: Designed for the toughest job sites, DustBoss is fully functional in cold temperatures.
For added insurance, our units can also be customized specifically for extremely harsh winter environments. Components of the machine can be heat traced and valves can be strategically placed to avoid freezing water lines. Units can also be built with heated enclosures to keep odor chemical or water tanks (if implemented) from freezing.
We understand that keeping your dust suppression system running is in itself a safety necessity. If your operation doesn't shut down when it snows, your dust control solution can't either. With just a few easy preparations, the DustBoss is ready to clear the air all winter long.
Talk to a dust control specialist and get a quick quote for your project.
WINTER PREPARATION FOR THE DUSTBOSS
When not running, set the unit to drain properly by following the guidelines below:
UNITS: DB-45, DB-60 and DB-100
Watch how to winterized a DustBoss DB-60 dust suppression cannon.
Disconnect the main inlet hose from the water supply.
Release the drain valve under the high pressure pump (if equipped). Lever should be turned to the vertical position to drain.
Turn the valve on the misting ring to the vertical position to drain. Disconnect the black hose that leads from the pump to the misting ring to drain using the quickcam disconnect.
Watch how to winterize a DB-30 unit.
Turn the orange valve on the misting ring to a vertical position (in line with the prefilter) to drain the prefilter.
Turn the main inlet valve to a vertical position (in line with the inlet line) to drain the misting ring.
And for all units, remember to always protect your hose from freezing. Happy winter dust fighting!
STOP DEMOLITION DUST WITH DUST CONTROL TODAY!
Receive a FREE quote and talk to a dust control specialist today to end fugitive dust!