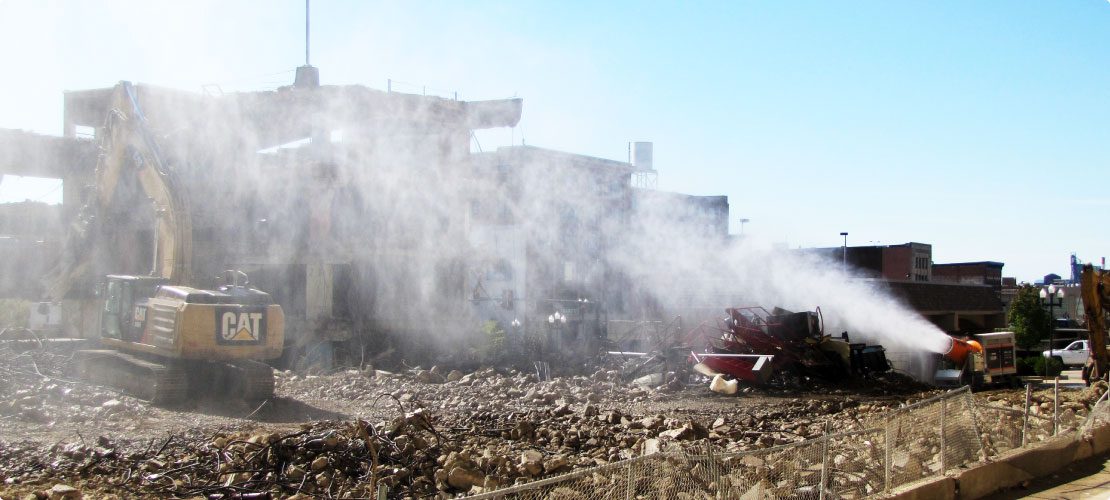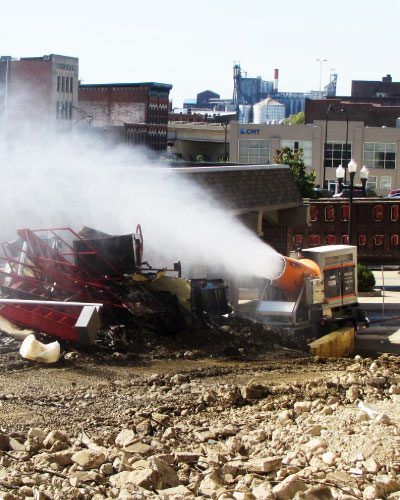 Dust control can be intimidating at first encounter. Many questions may be swirling around in your mind, trying to figure out what exactly you need or how it works. Let's take a look at the entry point of dust management and answer some common questions about dust control and DustBoss® systems.
10 FAQS ABOUT DUST CONTROL
1. What is dust suppression?
Dust suppression and dust control mean the same thing. Essentially, it's the act of taking dust and dropping it to the ground. Various types of equipment can be used for this process, but misting cannons are the most effective machine for outdoor dust. Underneath the dust suppression umbrella, dust prevention can be implemented to help stop dust from being generated in the first place.
2. What are DustBoss® misting systems?
DustBoss units are dust control systems that use fine mist to control dust in the air and before it's generated. DustBoss cannons are large systems backed by a powerful fan throwing tiny water droplets into the air to capture dust.
DustBoss misters are fan-less systems for concentrated and re-occurring areas of dust generation. They have compact designs for small areas.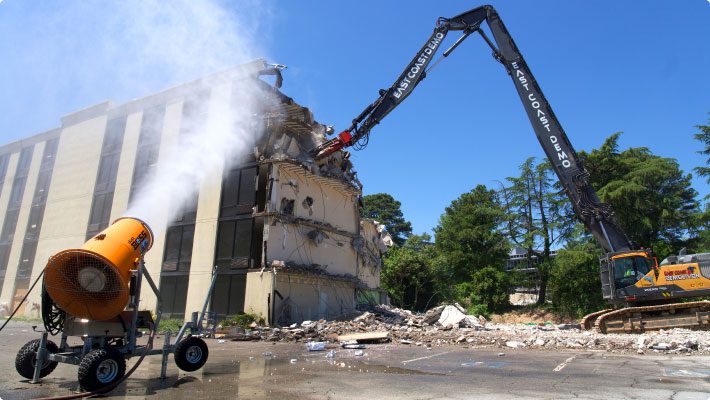 DustBoss cannon at demolition site.
3. What is atomized mist?
Atomized mist is water that has been fractured into tiny water droplets in the 50 -200 micron range. This range is ideal for capturing dust particles and avoiding the slipstream effect. To see how the slipstream effect works and how atomized mist easily absorbs dust, check out our video on atomized mist!
In-depth look at the slipstream effect!
4. What should I use for dust control and where?
What each person should use for dust control and where to place it depends on a lot of factors. Things like the industry, site layout, size, weather, water pressure, application and more all need to be taken into consideration. Doing research on where to place it is beneficial to gain a stronger understanding of dust control, but we recommend calling a dust control specialist to help determine the best solution for your unique needs. The specialists at BossTek are glad to help find the best solution for you. Give them a call at 309.216.6482 to create the best dust control plan for your job site.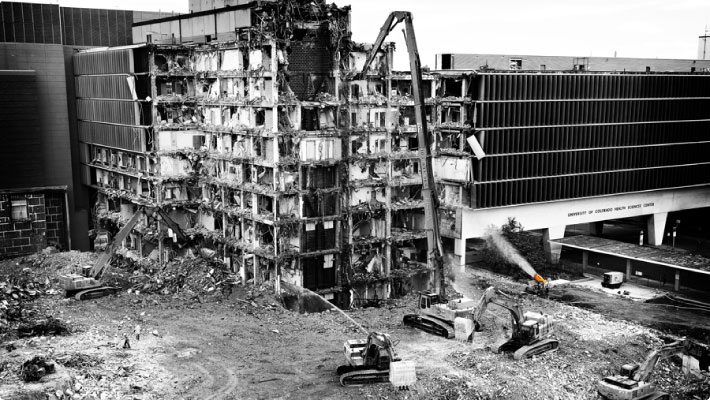 5. How much difference does water quality make?
Having the proper water quality makes a BIG difference on the lifespan of a unit. If potable water is in use, the unit will run well and will most likely have a long life. If non-potable water is used, the particles in the water will clog the nozzles and damage the piping and booster pump.
If non-potable water is the only option, just run the water through a bag filter, and it should be good to go! This will stop the water from damaging the DustBoss unit! Check out our water requirements post and video on water requirements for dust control systems for more!
Detailing DustBoss systems' water requirements!
6. Are there different mounting options for units?
DustBoss systems have 4 different mounting options. These include: carriage, skid, tower, trailer.
Talk to a dust control specialist and get a quick quote for your project.
7. What kind of maintenance do our units require?
DustBoss dust control units require very little maintenance. We recommend that you inspect the nozzles for clogging and damage yearly at a minimum. If the nozzles are clogged, perform one the various ways of maintenance as seen in the nozzle maintenance blog.
It is also recommended that the fan motor and booster pump be greased every 10,000 hours. The turntable should be greased as needed.
Detailing nozzle maintenance!
8. Can DustBoss systems run in freezing temperatures?
Yes! Components can be heat traced and valves can be strategically placed to avoid freezing lines.
9. How long does it take to get a unit?
Our support team often works around the clock to get equipment to its destination. While each scenario is different, and no one time frame works for each job, we know downtime is the last thing you want. We try to get your system to you as soon as possible. If delivery of your unit is time sensitive, please let your account executive know, and they will discuss options for delivery.
10. Do you offer rent-to-own options?
We understand that each project has specific needs. Renting our products provide a convenient way to "try before you buy" to determine if the unit is right for the job. For customers looking to purchase, we offer the ability to apply the first month's paid rent to a purchase of the unit in use. For more on our rental program, check out the rental page!
STOP DEMOLITION DUST WITH DUST CONTROL TODAY!
Receive a FREE quote and talk to a dust control specialist today to end fugitive dust!