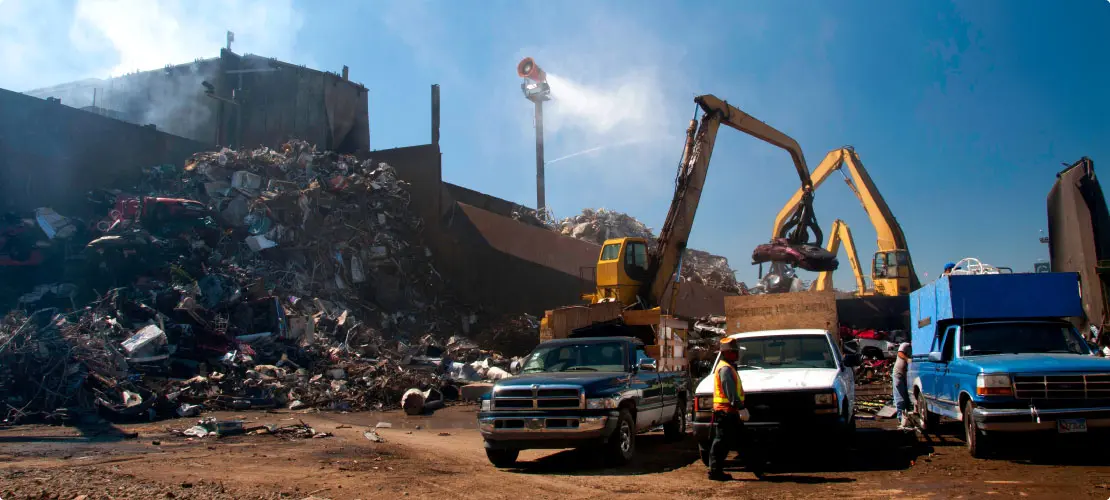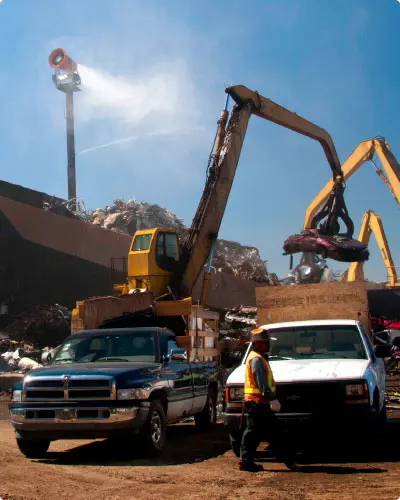 Demolition jobs are the king of the DustBoss throughout the Industries chart, putting a process into motion that allows collected materials to travel to a variety of facilities where they will be recycled and used across different industries.
Many demolition byproducts, when recycled, can help companies reclaim a portion of the costs associated with such projects. Scrap metals, which include aluminum, copper, steel and other metals, are picked from the debris and transported to scrap yards where they will be broken down and eventually turned into a usable metal at a steel mill as part of a larger recycling process. This process not only provides monetary benefit to contractors, but also helps minimize the amount of waste that is transported to landfills. Scrap yards play a vital role in both the demolition and recycling industries.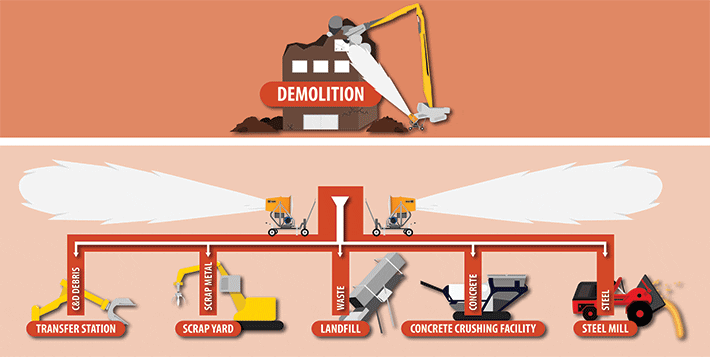 UNLOADING WITH DUST CONTROL
Similar to most other demolition materials, scrap metal generates dust when unloaded off of transporter trucks. The work process of a scrap yard begins as transporter trucks arrive at a designated dumping location to transfer the demolition metal materials. Here, industrial equipment is used to sort the dumped materials into storage piles or moved for further processing at the facility.
DustBoss units are positioned in these dumping areas to fully control the generated migratory dust as part of a larger scrap yard health and safety protocol. Using the standard oscillation and vertical adjust jack on all DustBoss cannons, the suppression equipment is able to provide precise dust control. Particles created in the unloading phase at scrap yards don't stand a chance.
Talk to a dust control specialist and get a quick quote for your project.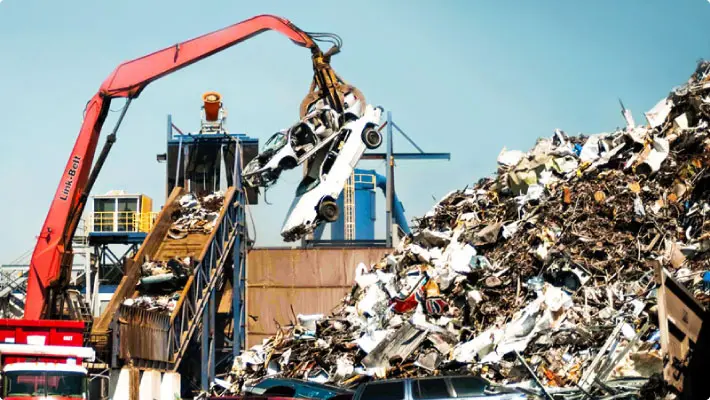 SHREDDING NEEDING DUST CONTROL
Once the scrap metal is unloaded and sorted, the materials are placed onto conveyor systems directed towards industrial shredders. The shredding process creates a large amount of fugitive dust through ripping apart and breaking down various metals for reuse at a steel mill.
Dust control systems, like the DustBoss, are installed near these pieces of equipment and effectively suppress the shredder-generated dust. Tower mounted units are often used to elevate the misting cannon, extend coverage and help drive the captured dust to the ground.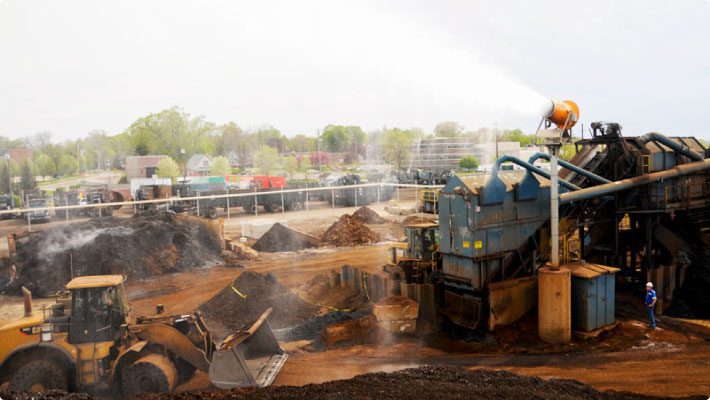 TORCHING WITH DUST CONTROL
A unique service, known as torching, is implemented at scrap yards to break down large parts of scrap metal into smaller, more manageable pieces via a cutting torch. This service creates large amounts of fumes needing dust control. Once reduced in size, these parts are taken to industrial shredders to granulate the metals. Cutting through scrap metal creates copious amounts of harmful dust for those within range.
DustBoss cannon units suppress the dust generated via torching with the use of atomized mist. For the typical torching operation, smaller or mid-sized units like the DB-30 or DB-60 is ideal to optimally control the harmful particles.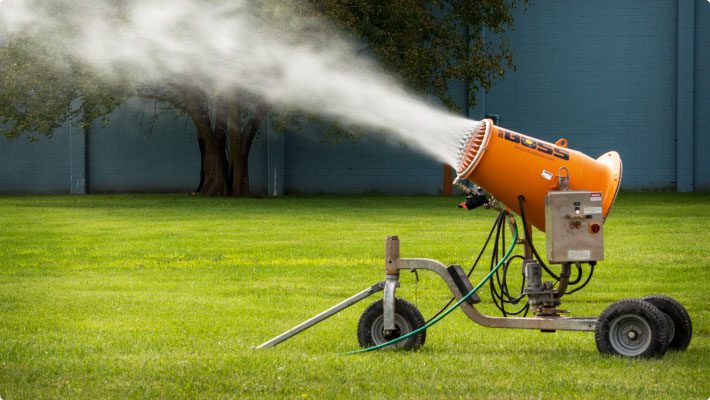 CONTINUING THE DUST CONTROL JOURNEY
Once the scrap metal has been processed at a scrap yard, the materials are loaded and sent on their way to a new industry where they will gain new life. Many of these industries also employ dust generating processes, allowing the DustBoss to continue protecting employees and creating cleaner work environments.
IMPLEMENT DUST CONTROL SOLUTIONS TODAY!
Receive a FREE quote and talk to a dust control specialist today to end fugitive dust!