OUR MOST POPULAR UNIT IS THE DUST CONTROL INDUSTRY STANDARD
The DustBoss® DB-60 combines power, durability and mobility as the dust control industry's standard setting cannon.
Its 30,000 CFM fan can cover more than two American football fields in dust-trapping, atomized mist.
Specifications
Throw: 200 ft (60 m).
Standard coverage 40° oscillation: 21,000 sq ft (1,950 sq m).
Optional 359° oscillation coverage: 125,000 sq ft (11,612 sq m).
Water usage: 12 gpm (45.4 lpm) to 26.7 gpm (101.1 lpm).
Direct-drive motor.
Standard mount: Three wheeled carriage. Other mounts available.
Adjustable throw angle: 0° to 50°.
Warranty: 3 year / 3,000 hour.
Fill out the form below for the full spec sheet.
Ask Us About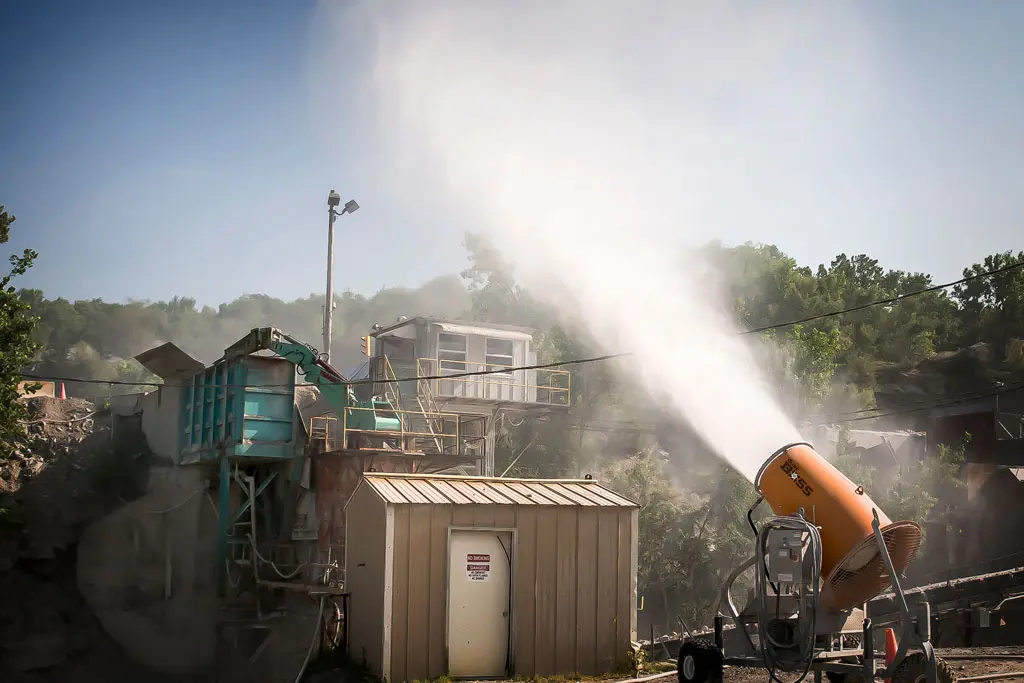 Throw of 200 ft (60 m).
Standard 40° oscillation.
Carriage mount for mobility.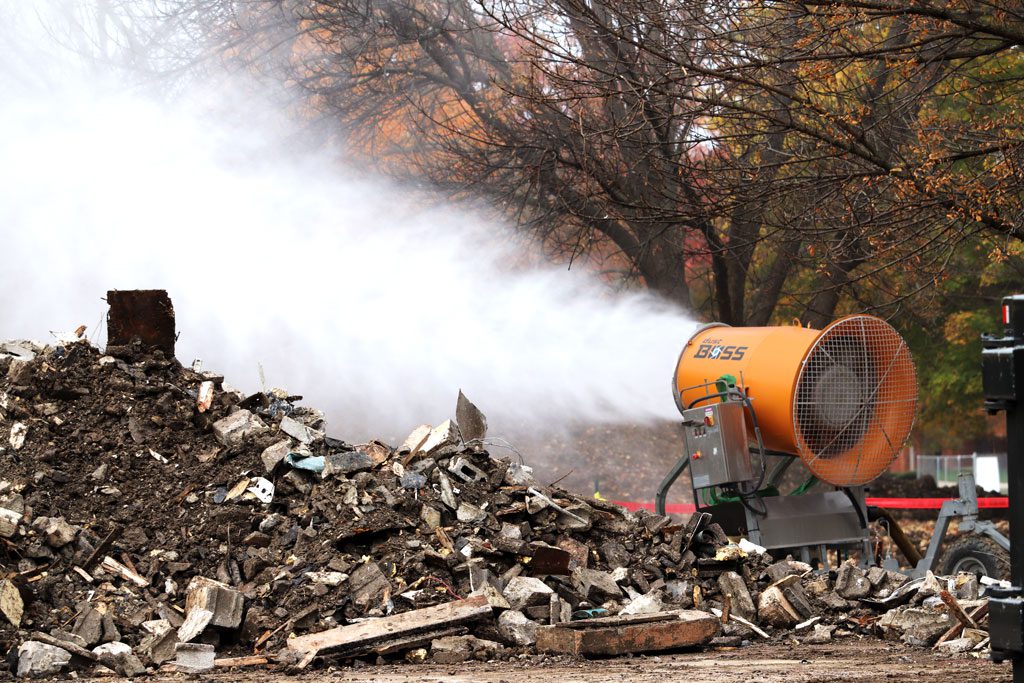 Eliminate dust.
Save water.
Protect workers and community.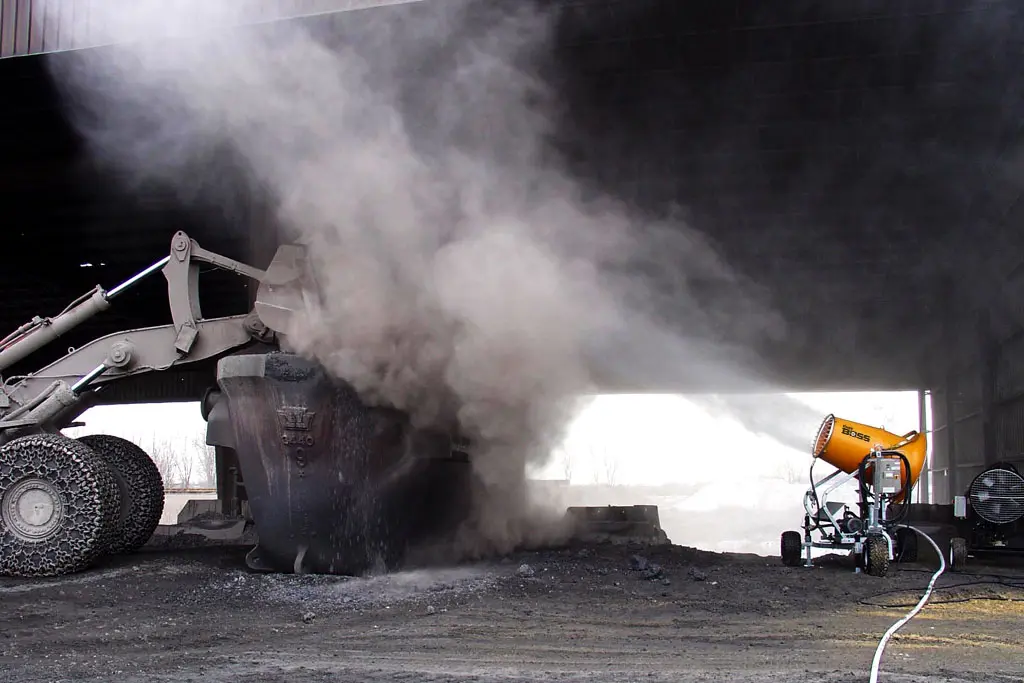 User-definable 359° oscillation.
Variable frequency drive adjustable fan throw.
Skid / tower / trailer mounts.