A SMALL SYSTEM MAKING A HUGE IMPACT ON DUST CONTROL
The DustBoss® DB-30 is a compact, fan-driven dust suppression system, capable of covering half of an American football field in light, atomized mist using just a standard garden hose.
This nimble unit comes mounted on a wheeled carriage standard, allowing readjustment without additional equipment.
Specifications
Throw: 100 ft (30 m).
Standard 70° oscillation coverage: 6,100 sq ft (566 sq m).
Optional 359° oscillation coverage: 31,000 sq ft (2,880 sq m).
Water usage: 4.9 gpm (18.5 lpm) to 9.8 gpm (37.1 lpm).
Direct-drive motor.
Standard mount: Three wheeled carriage.
Adjustable throw angle: 0° to 50°.
Warranty: 3 year / 3,000 hour.
Fill out the form below for the full spec sheet.
Ask Us About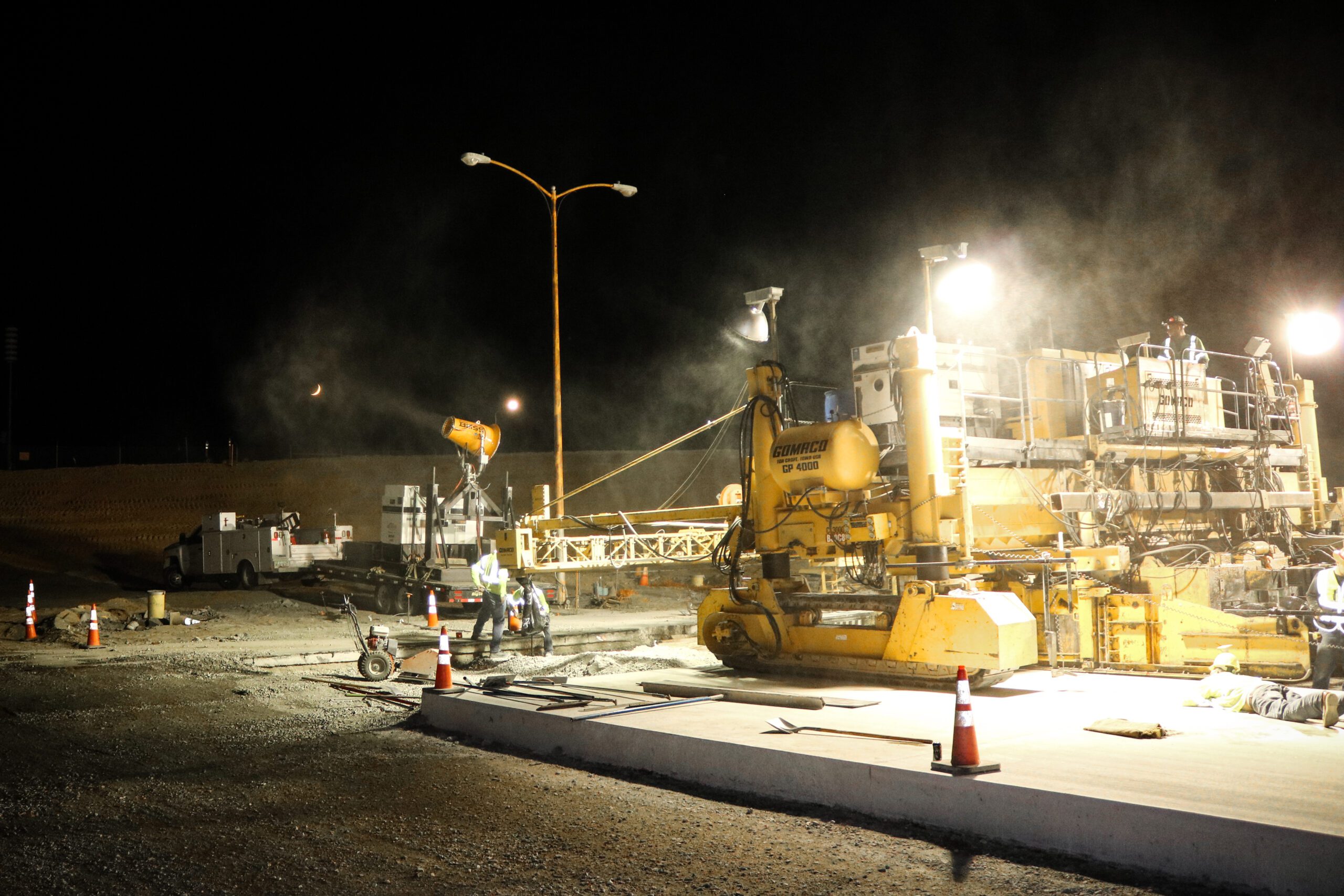 Throw of 100 ft (30 m).
Standard 70° oscillation.
5/8" garden hose connection.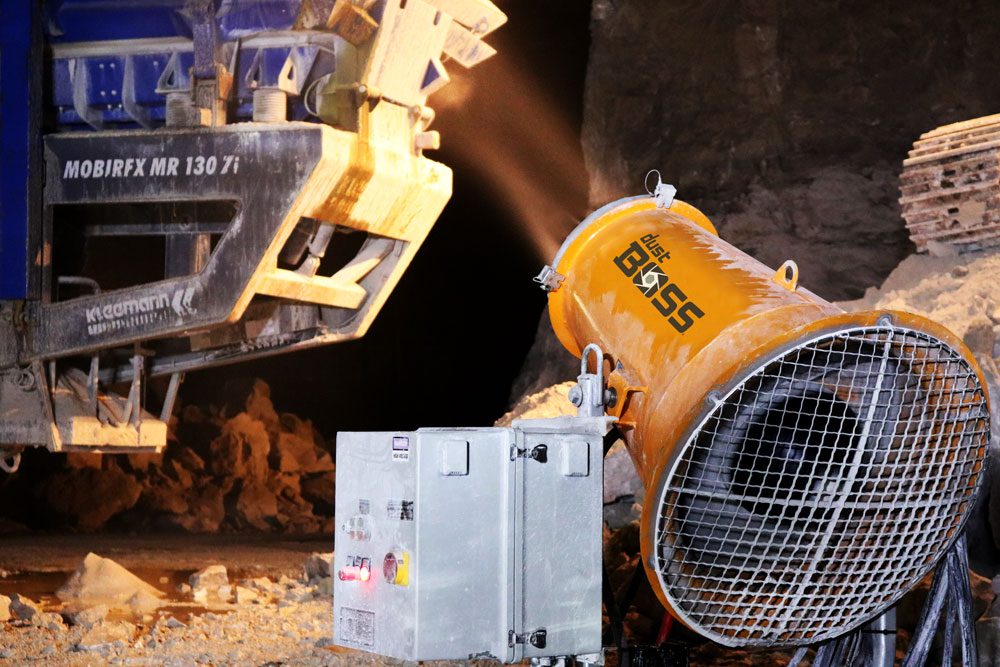 Eliminate dust.
Save water.
Protect workers and community.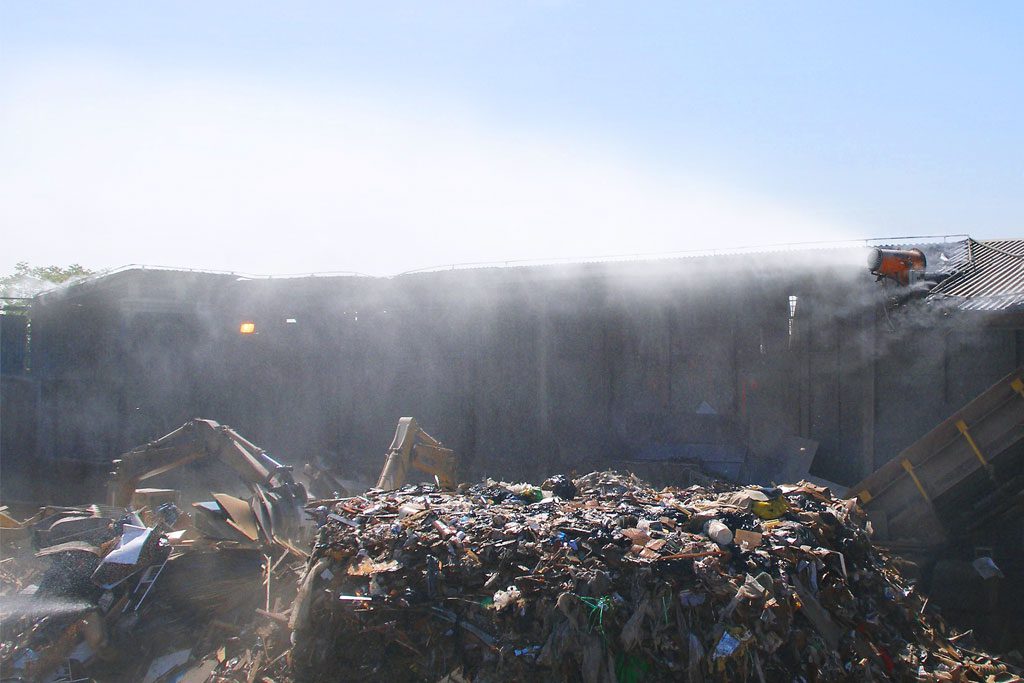 User-definable 359° oscillation.
Injektor™ dosing system for additive dispersion.
Skid / tower / trailer mounts.