SURGE THROUGH TOUGH WINDS WITH SELF-POWERED CENTER NOZZLE
The DB-60 Surge Fusion™ pairs a DB-60 Surge and a genset to provide a high-powered water jet that cuts through the air and reaches high-rising dust with a throw of over 75 meters (246 feet), all from its own trailer-mounted power source.
The Fusion systems are ideal for quick positioning on-site or entire project relocation city-to-city. All that is needed is a water source for instant dust suppression.
Throw: 75 m (246 ft).
Standard 359° oscillation coverage: 195,800 sq ft (18,190 sq m).
Water usage: 37.0 gpm (140.1 lpm) to 100.0 gpm (378.5 lpm).
Power: 50 kW Kohler genset with Tier IV, diesel engine.
Fuel capacity: 100 gallons (~48 hours of runtime).
Standard mount: Roadworthy trailer with pintle hitch.
Adjustable throw angle: 0° to 50°.
Touch screen controls.
Cannon warranty: 3 year / 3,000 hour.
Genset warranty: 2 year / 2,000 hour.
Control using remote with 1000 ft range.
ASK US ABOUT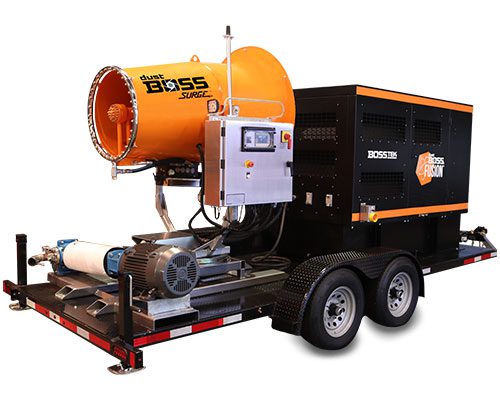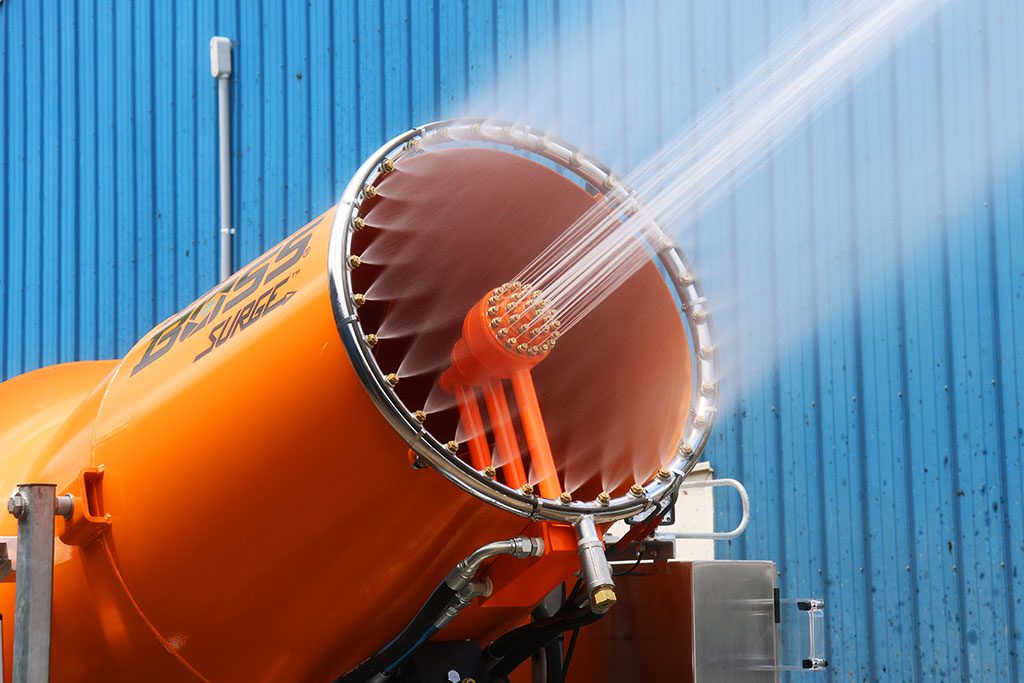 Throw of 75 m (246 ft).
Center nozzle with 5 flow levels.
50 kW Kohler genset with Tier IV, diesel engine.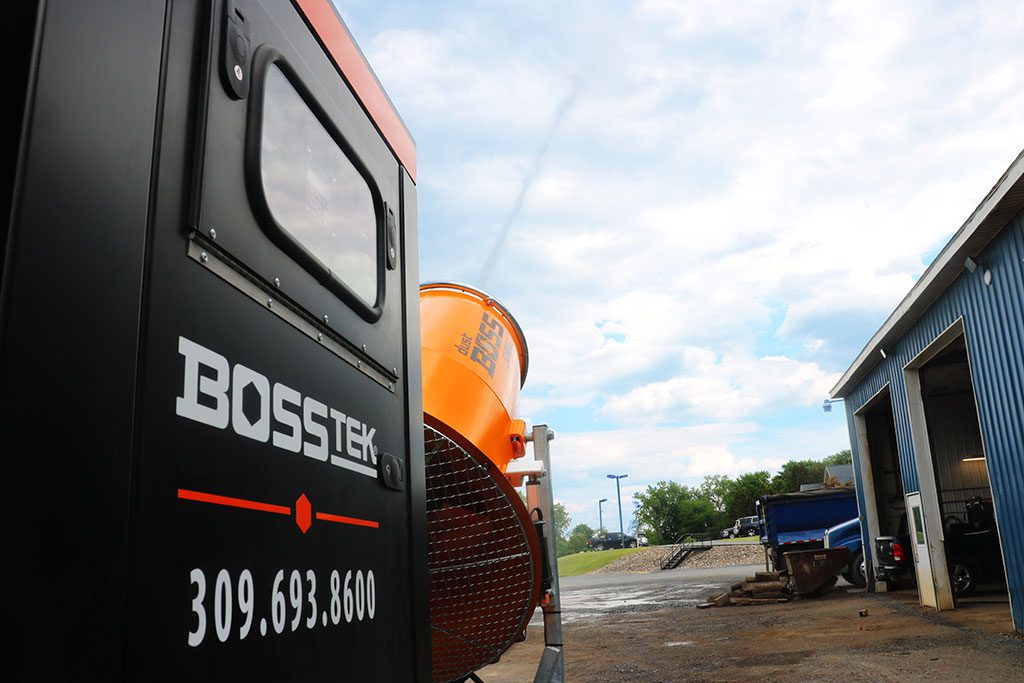 Cut through tough winds.
Eliminate dust.
No-hassle power.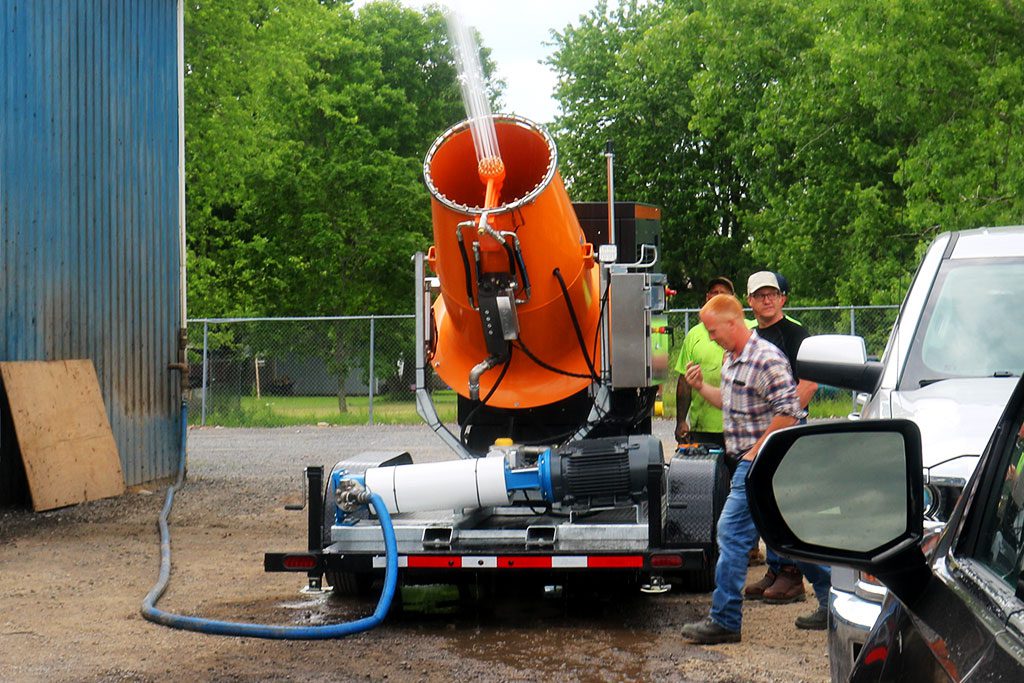 Non-potable water filters.
Quick Release Manifold for nozzle maintenace.
VFD for adjustable fan throw distance.