SURGE THROUGH TOUGH WINDS
The new DustBoss­® Surge® center nozzle applies high-powered jets of water to dust control. Combined with cutting-edge updates to the DustBoss system, Surge center nozzle technology provides a dust management solution designed to fight through the elements and reach high-rising dust.
This machine is designed with a multi-step system delivering versatile flow levels using the center nozzle and outer misting ring. Advanced controls allow custom oscillation ranges to be easily inputted with a few pushes of a button.
Specifications
Throw: 250 ft (76 m).
Standard 359° oscillation coverage: 195,800 sq ft (18,190 sq m).
5 step water usage:

Step 1: (Spray Manifold) 37 gpm.
Step 2: (Center Nozzle Inner Ring) 31 gpm.
Step 3: (Center Nozzle Inner 2 Rings) 53 gpm.
Step 4: (Center Nozzle All 3 Rings) 77 gpm.
Step 5: (All Center Nozzle Rings and Spray Manifold) 100 gpm.

Full system control via newly added remote.
Remote range: Operates within 1,000 ft of unit.
Direct-drive motor.
Standard mount: Two wheeled trailer. Additional options available.
Warranty: 3 year / 3,000 hour.
Ask Us About
Recommendations on using non-potable water.
Alternative mounts, including towers, skid and trailers.
Quick Release Manifold for easy nozzle maintenance.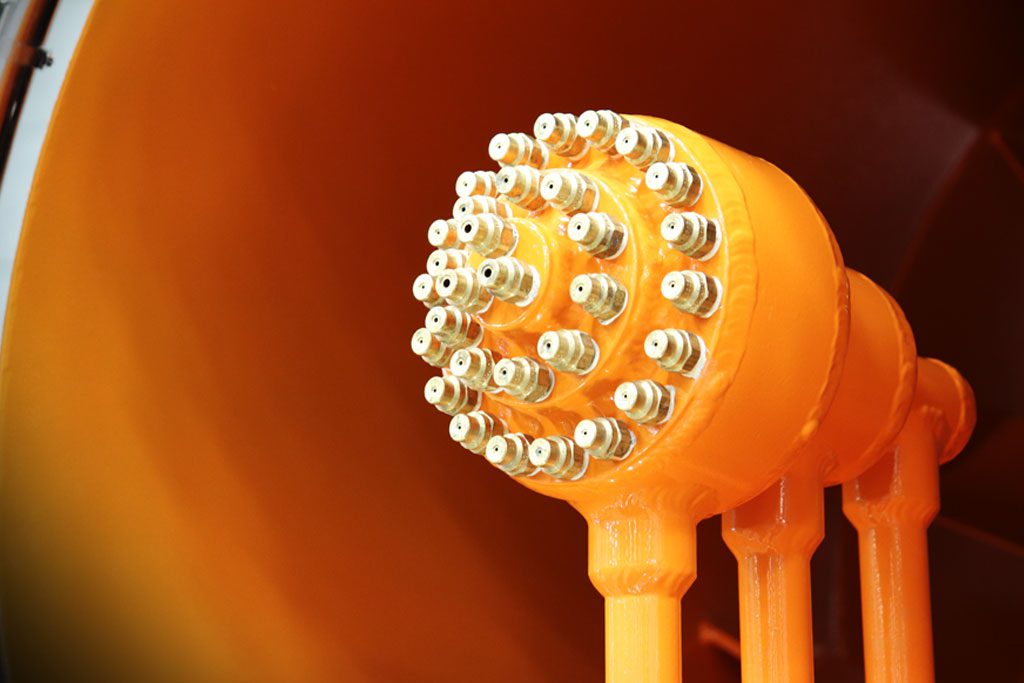 Throw of 250 ft (76 m).
Center nozzle with 5 flow levels.
Custom-set oscillation ranges.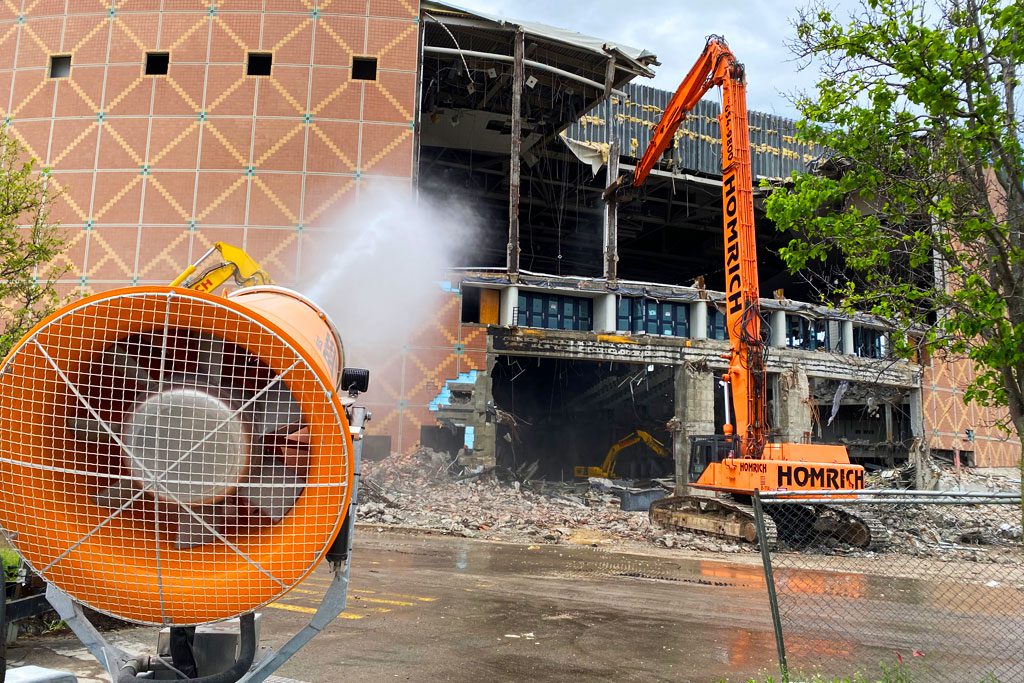 Cut through tough winds.
Eliminate dust.
Protect workers and community.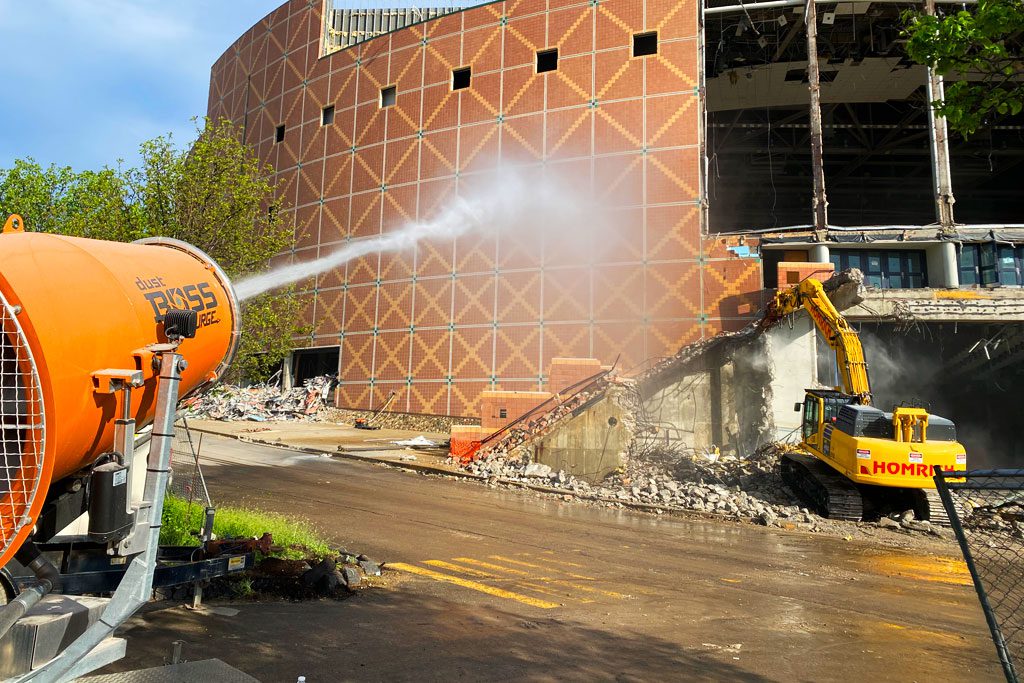 Non-potable water filters.
Variable frequency drive adjustable fan throw.
Quick Release Manifold for nozzle maintenance.