SURGE THROUGH TOUGH WINDS
The new DustBoss­® Surge® center nozzle applies high-powered jets of water to dust control. Combined with cutting-edge updates to the DustBoss system, Surge center nozzle technology provides a dust management solution designed to fight through the elements and reach high-rising dust.
With the ability to instantly change spray patterns from a jet stream to fog dispersion, the center nozzle stops dust at high locations and any attempting to migrate around and off-site.
This machine is designed with a multi-step system delivering versatile flow levels using the center nozzle and outer misting ring. Advanced controls allow custom oscillation ranges to be easily inputted with a few pushes of a button.
Specifications
Throw: 200 ft (60 m).
Standard 260° oscillation coverage: 90,757 sq ft (8,432 sq m).
3-Stage Operation:

Stage 1: (Outer Spray Manifold) 30 gpm.
Stage 2: (Center Nozzle) 70-100 gpm.
Stage 3: (Outer Spray Manifold & Center Nozzle) 100-130 gpm.

Full system control via newly added remote.
Remote range: Operates within 1,000 ft of unit.
VFD for controlling throw performance at lower PSI.
Direct-drive motor.
Standard mount: Two wheeled trailer. Additional options available.
Warranty: 3 year / 3,000 hour.
Ask Us About
Recommendations on using non-potable water.
Alternative mounts, including towers and skids.
Quick Release Manifold for easy nozzle maintenance.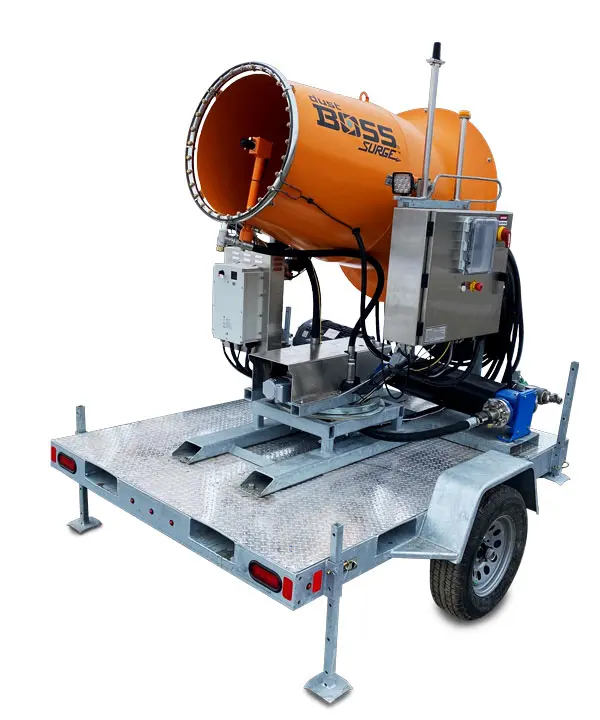 See the DB-60 Surge in action and check out the specs!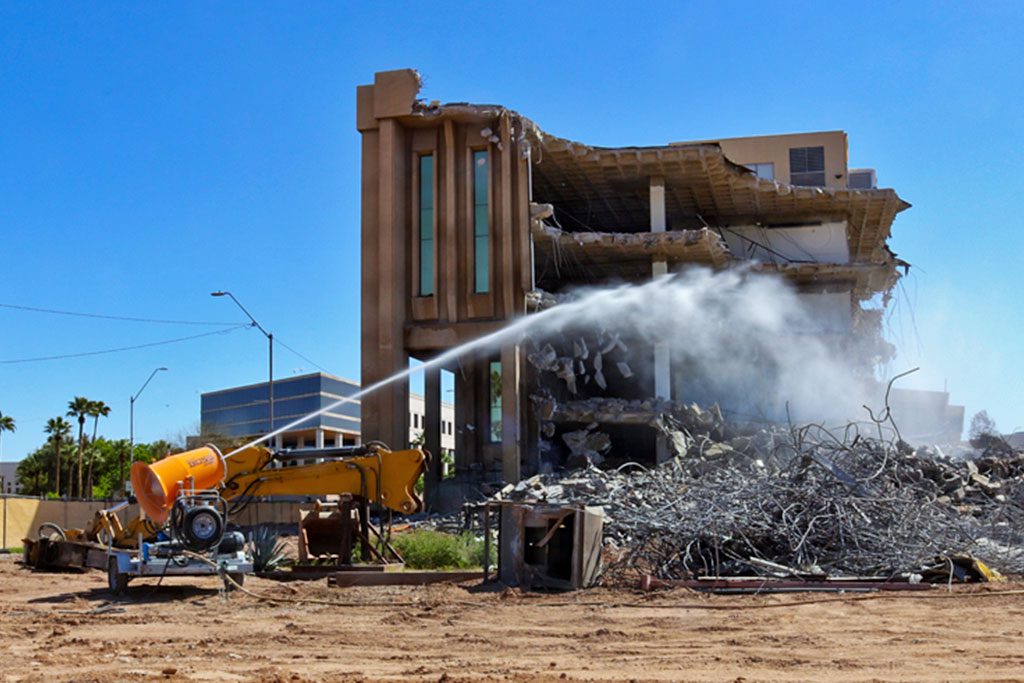 Throw of 200 ft (60 m).
Instantly-changing center nozzle spray patterns.
260° oscillation with custom-set ranges.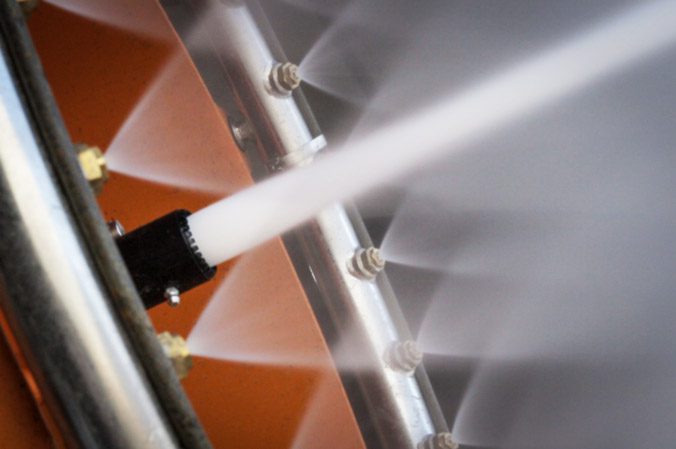 Cut through tough winds.
Eliminate dust.
Protect workers and community.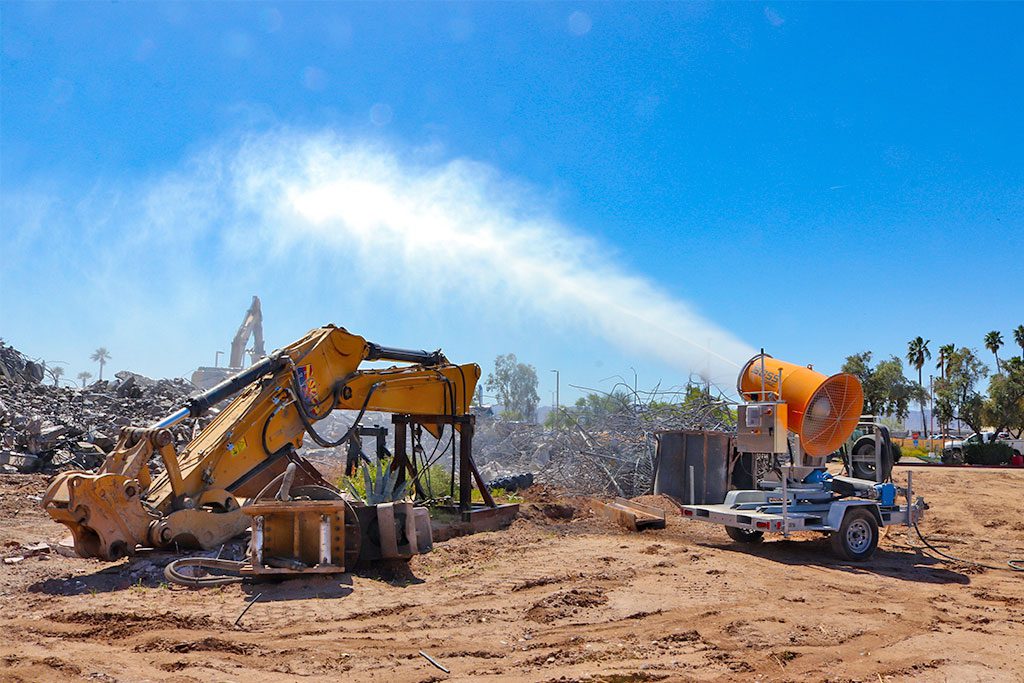 Non-potable water filters.
Quick Release Manifold for nozzle maintenance.
Skid and tower mounts.