Silicon dioxide is formed into a crystalline structure over millions of years. Thirty percent of all minerals are silicates (minerals containing silica), and geologists estimate that they could comprise up to 90% of the earth's crust. [1] The amount of RCS in any specific dust emission is based upon the silica concentration in the material and the application.
MATERIALS CONTAINING SILICA
Limestone
Coal
Ore
Cement
Concrete
Brick
Mortar
Stone
Rock/aggregate
Soil
JOBS WHERE SILICA DUST EXPOSURE IS COMMON
Glass manufacturing
Cement structure construction
Foundries
Sand blasting
Hydraulic fracturing
Bulk handling
Farming
Quarrying (extraction and blasting)
Earth moving
Tunnel construction
Bulk cargo handling
Bulk storage
Concrete and raw material cutting
Drilling and boring
Crushing and processing
Mining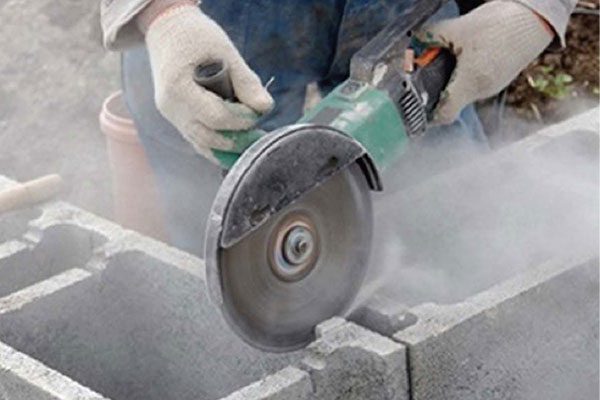 Concrete cutting with a hand saw generates copious amounts of silica dust.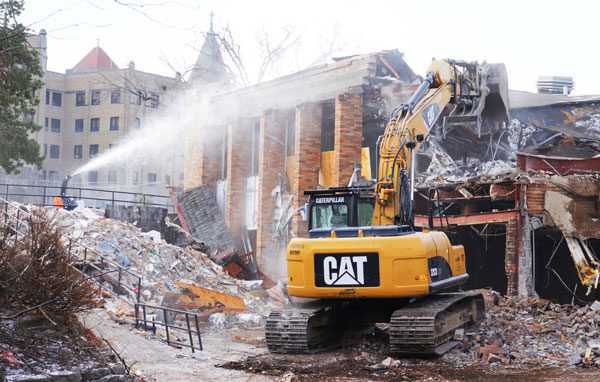 Atomized mist creates a wide area of airborne and surface dust control at the point of emission.
[1] Nave, R. "Abundances of the Elements in the Earth's Crust", Georgia State University Physics Lab. Atlanta, GA. Feb. 21, 2017. http://hyperphysics. phy-astr.gsu.edu/hbase/Tables/elabund.html