OUR LARGEST DUST SUPPRESSION CANNON HAS BEEN UNLEASHED
The massive DustBoss® DB-100 Fusion™ pairs the DB-100 with a genset, perfect for the largest, toughest job sites without the proper power source.
All mounted to a roadworthy trailer, the Fusion systems are ideal for quick positioning on-site or entire project relocation city-to-city.
Specifications
Throw: 328 ft (100 m).
Standard 180° oscillation coverage: 140,000 sq ft (15,500 sq m).
Water usage: 17.7 gpm (67 lpm) to 39 gpm (147.6 lpm).
Power: 90 kW Kohler genset with Tier IV, diesel engine.
Fuel capacity: 150 gallons (~32 hours runtime).
Standard mount: Roadworthy, gooseneck trailer with 2 5/16" ball hitch.
Adjustable throw angle: 0° to 50°.
Direct-drive motor.
Touch screen controls.
Cannon warranty: 3 year / 3,000 hour.
Genset warranty: 2 year / 2,000 hour.
Ask Us About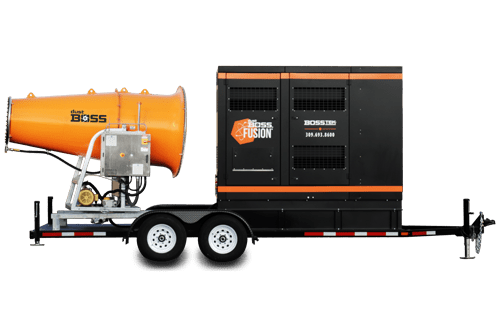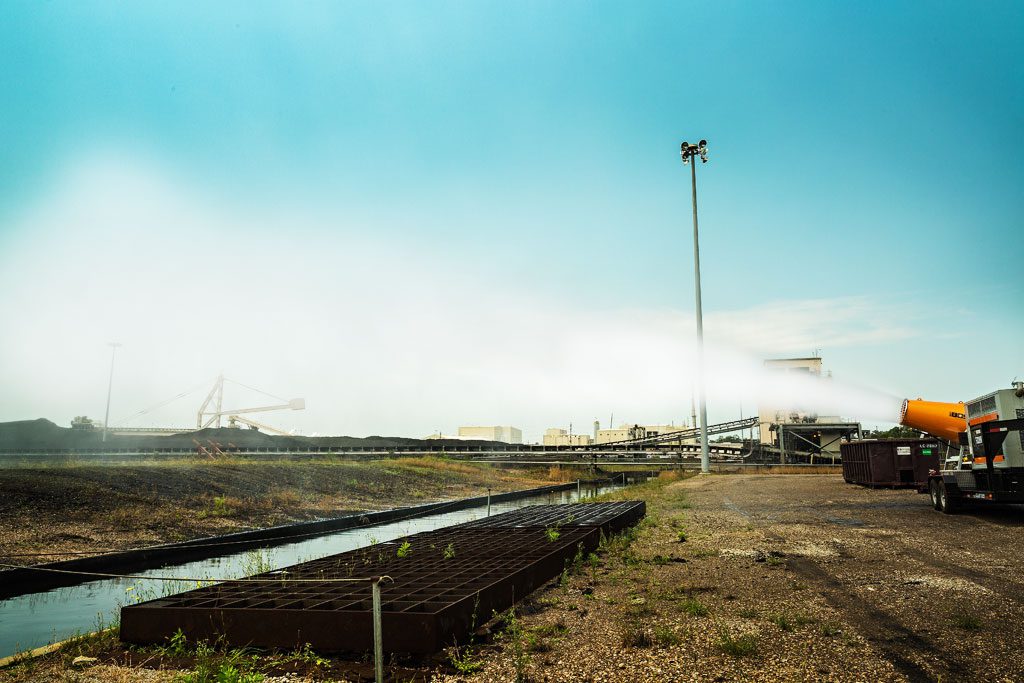 Throw of 328 ft (100 m).
Standard 180° oscillation.
90 kW genset with Tier IV, diesel engine.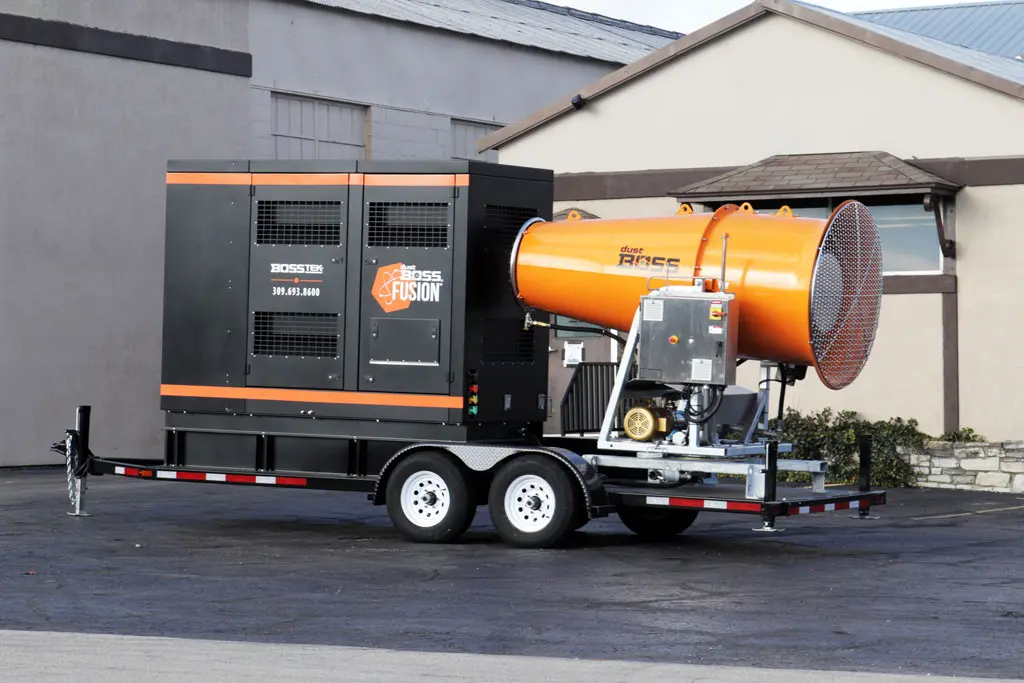 Eliminate dust.
No-hassle power.
Protect workers and community.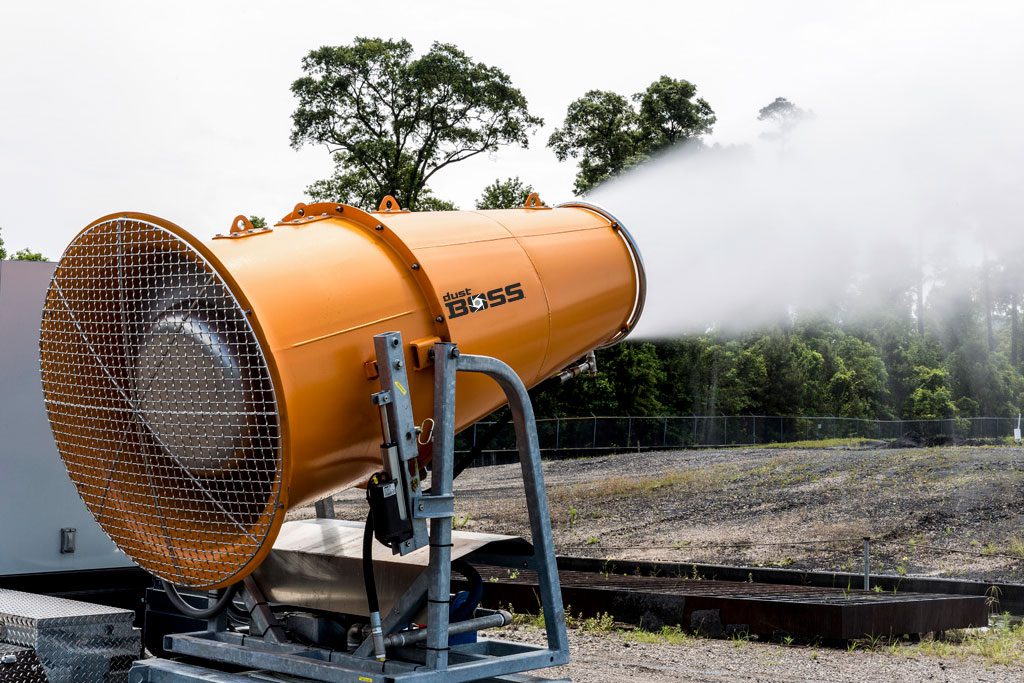 Remote control with 1000 ft range.
Non-potable water filters.
Variable frequency drive adjustable fan throw.