OUR MOST POWERFUL SUPPRESSION CANNON WREAKS HAVOC ON DUST
The gigantic DustBoss® DB-100 is engineered to fight dust on the largest job sites. It's muscular 60 HP motor drives atomized mist the distance of nearly five American football fields.
With 359° oscillation standard, the unit not only throws dust suppression long distances but covers any area surrounding the system.
Specifications
Throw: 328 ft (100 m).
Standard 359° oscillation coverage: 337,000 sq ft (31,000 sq m).
Water usage: 17.7 gpm (67 lpm) to 39 gpm (147.6 lpm).
Direct-drive motor.
Standard mount: Skid. Other mounts available.
Adjustable throw angle: 0° to 40°.
Warranty: 3 year / 3,000 hour.
Available in genset / trailer packages.
Fill out the form below for the full spec sheet.
ASK US ABOUT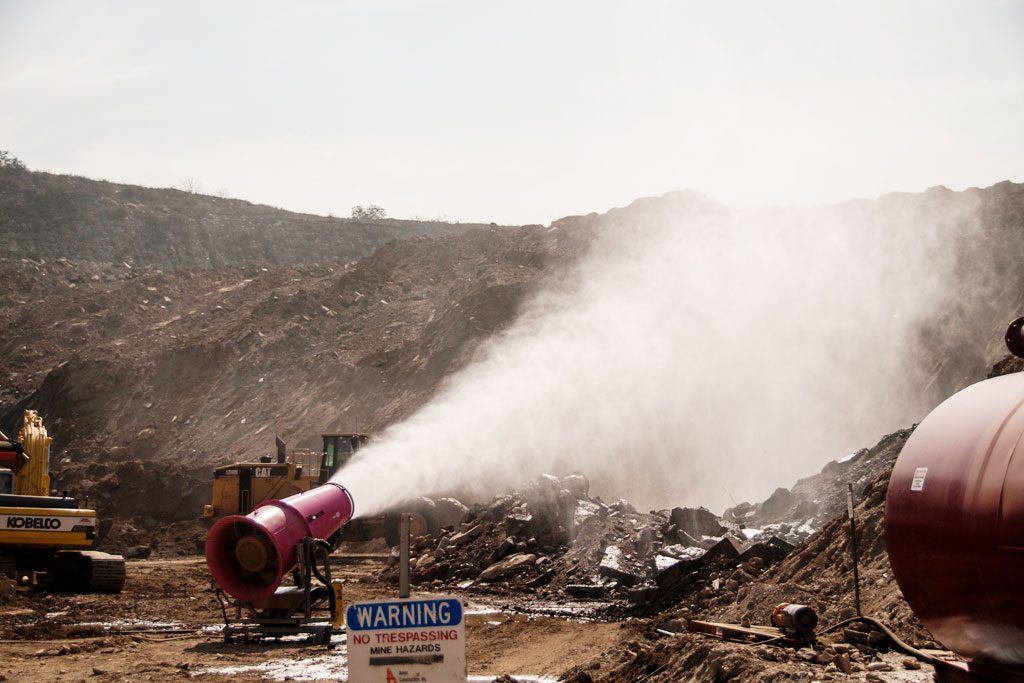 Throw of 328 ft (100 m).
Standard 359° oscillation.
Skid mounted.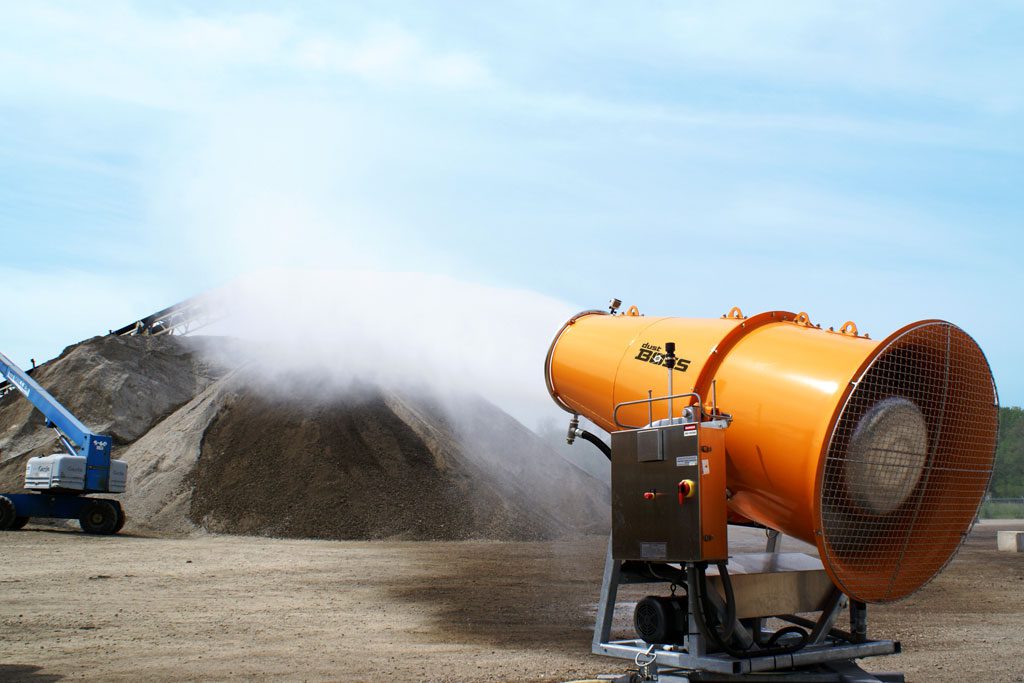 Eliminate dust.
Save water.
Protect workers and community.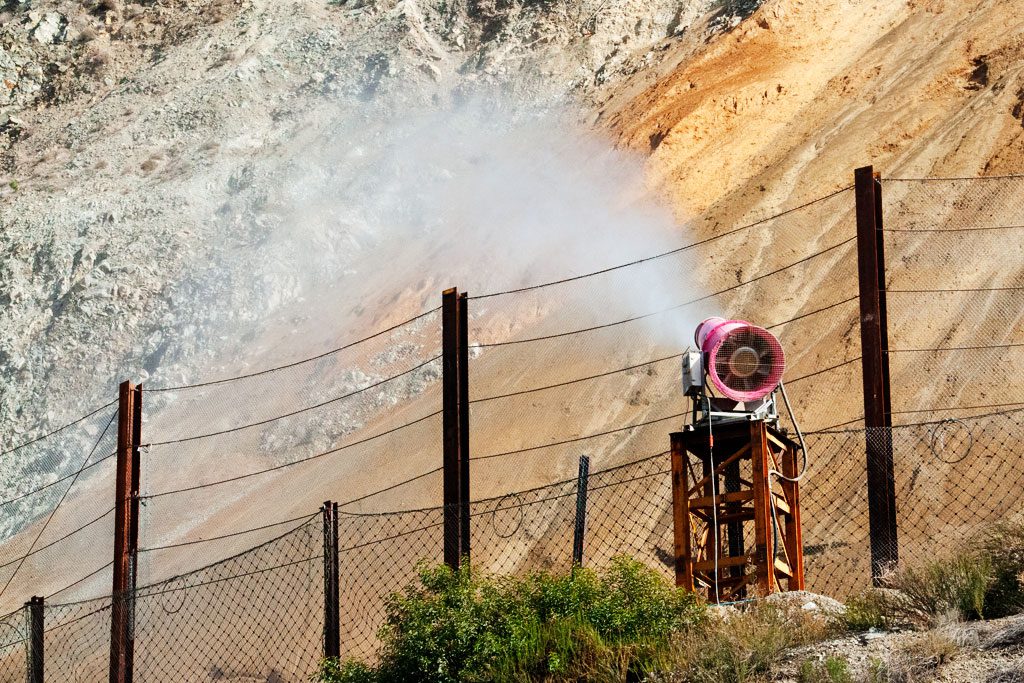 User-definable 359° oscillation.
Remote control with 1000 ft range.
Carriage / tower / trailer mounts.