LIGHTWEIGHT PORTABLE DUST SUPPRESSION
The DustBoss® DB-10 is the smallest of the DustBoss family of fan-driven dust suppression equipment. Setup requires only a garden hose and 120V power, making this unit ideal for small spaces.
The DB-10 is designed for indoor and outdoor demolition sites creating airborne dust. This portable unit can be easily and quickly moved around site by hand providing effective, no-hassle dust suppression.
Specifications
Throw: 30 ft (10 m) at 20° throw angle.
Water usage: 0.20 gpm to 0.35 gpm.
Electric motor: Single phase, 120V.
Adjustable throw angle: 0° - 50°.
Warranty: 1 year / 1,000 hour.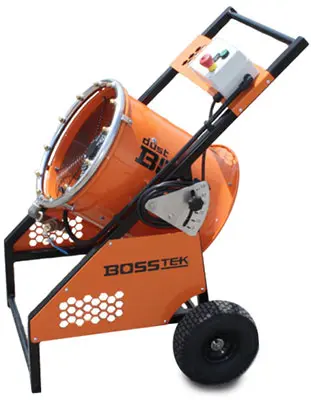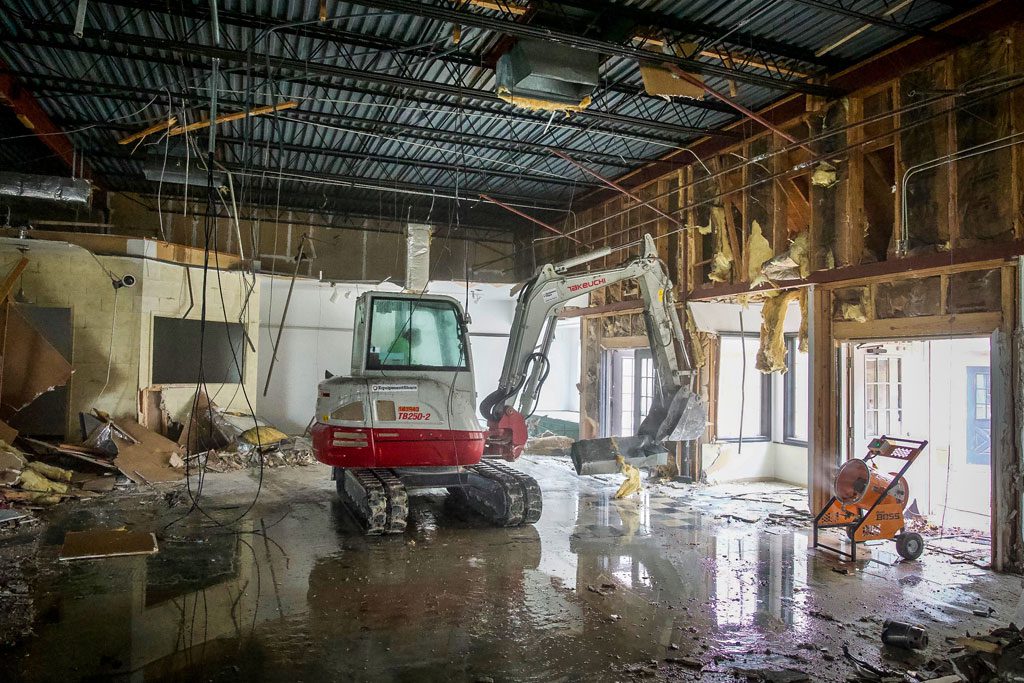 Throw of 30 ft (10 m).
Adjustable 50° throw angle.
5/8" garden hose connection.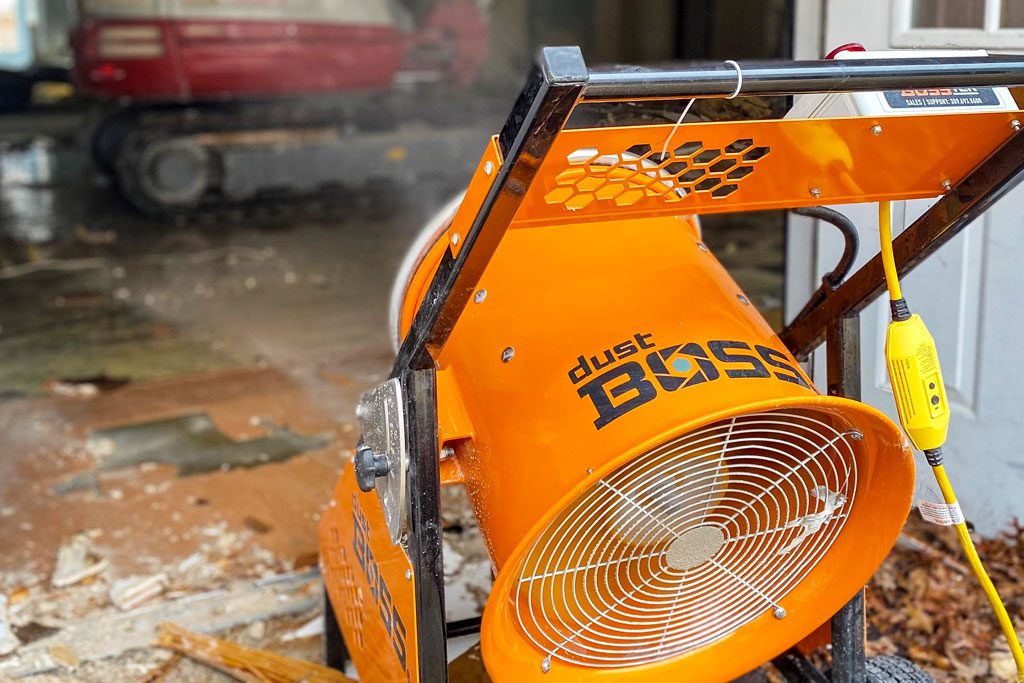 Eliminate dust.
Save water.
Protect workers and community.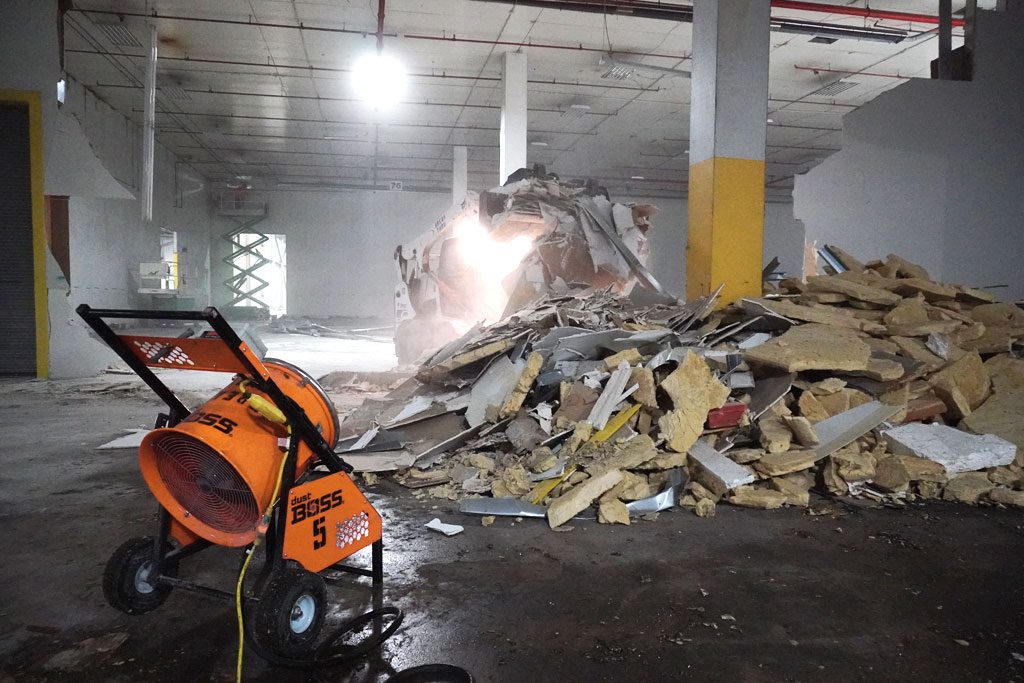 Interchangeable nozzles for flow variation.