MID-SIZED SYSTEM FOR DUST-GENERATING OPERATIONS
The DustBoss® DB-45 is designed for jobs requiring vast dust suppression coverage with minimal water usage.
This mid-sized unit delivers atomized mist with a high powered fan to control airborne particles and surface dust at a variety of industrial sites.
Specifications
Throw: 150 ft (45 m).
Standard coverage 40° oscillation: 12,000 sq ft (1,115 sq m).
Optional 359° oscillation coverage: 70,000 sq ft (6,503 sq m).
Water usuage: 7.2 gpm (27.3 lpm) to 16 gpm (60.7 lpm).
Direct-drive motor.
Standard mount: Skid (Other mounts available).
Adjustable throw angle: 0° to 50°.
Warranty: 3 year / 3,000 hour.
Fill out the form below for the full spec sheet.
Ask Us About
Control using remote with 1000 ft range.
Recommendations on using non-potable water.
Alternative mounts, including carriage, trailers or towers.
Quick Release Manifold for easy nozzle maintenance.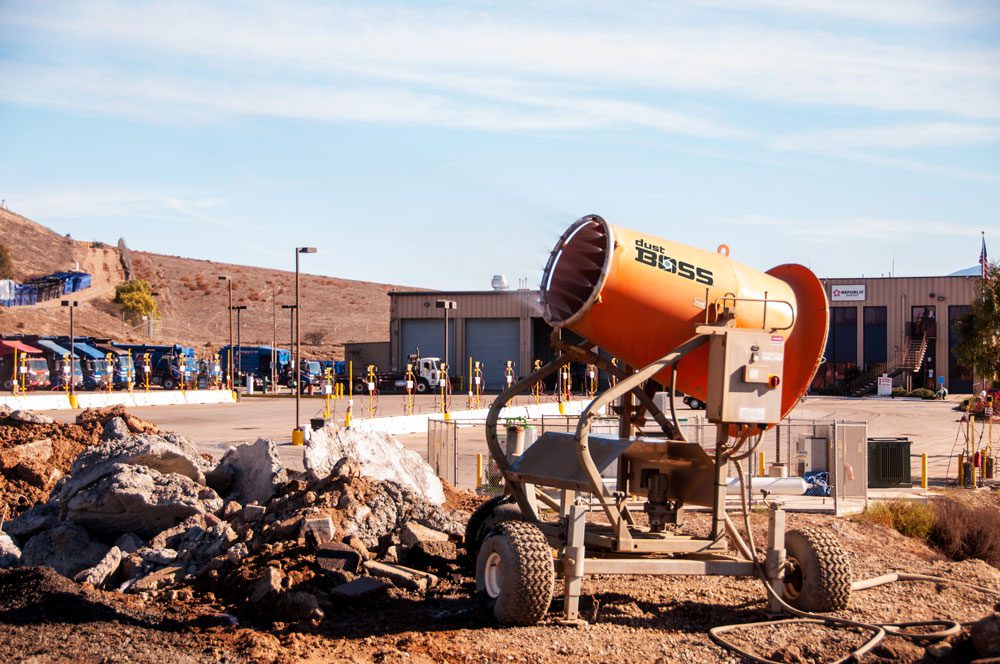 Throw of 150 ft (45 m).
Standard 40° oscillation.
Skid mounted.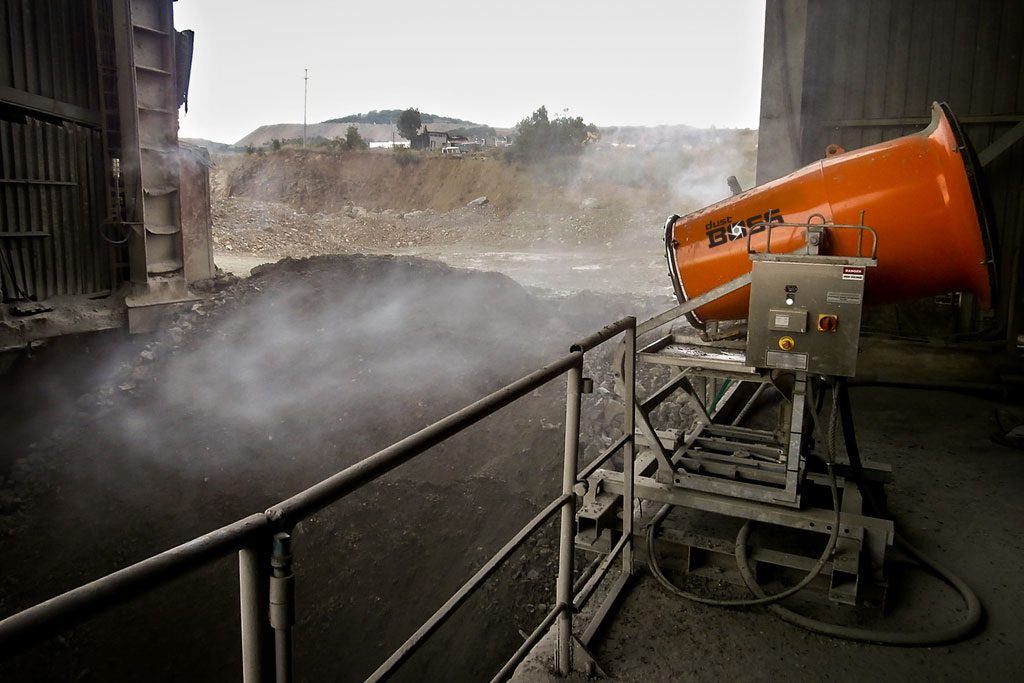 Eliminate dust.
Save water.
Protect workers and community.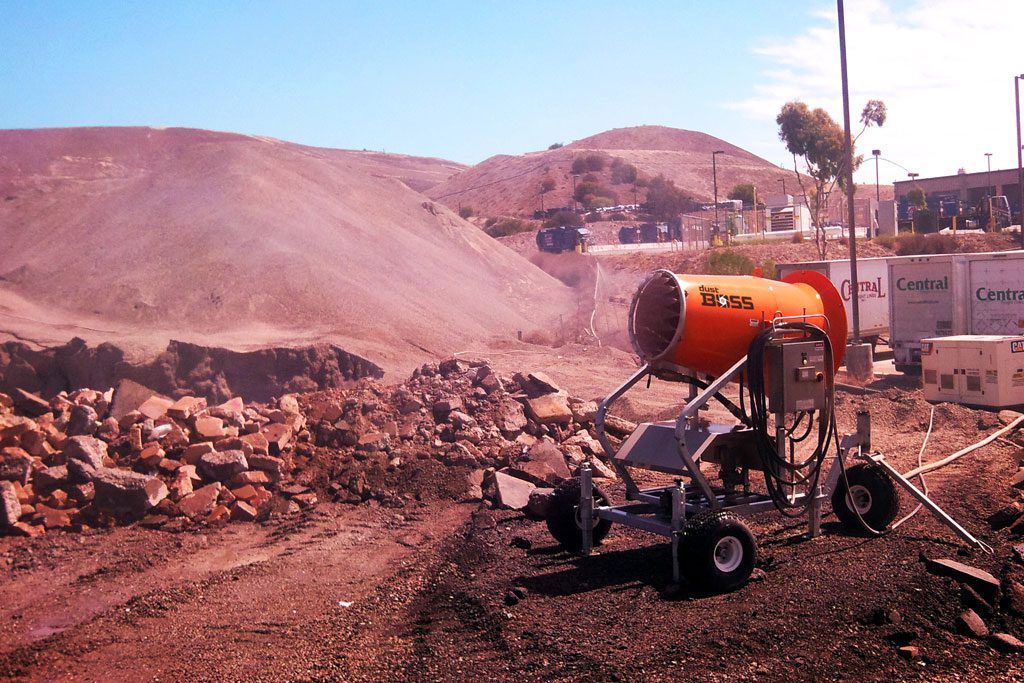 User-definable 359° oscillation.
Quick release manifold for easy nozzle removal.
Carriage / trailer / tower mounts.