OdorBoss Odor Control Solutions
Revolutionizing Odor Control
Powerful. Mobile. Built to last. The OdorBoss sets the standard for modern industrial odor control.
You run a tight ship. You also have a lot on your plate. You want to get odor control right the first time: Best equipment. Best customer service.
Low risk odor control solutions
Direct drive, electronic motors: Less moving parts, less maintenance, less problems.
Performance guarantee: If you don't like it, we'll buy it back.
Low risk trials: First month's rent applied to any subsequent purchase.
Protected by a 3,000 hour / 3 year warranty.
Two odor fighting strategies
Two OdorBoss models represent two different strategies at fighting odor: Ground Attack (prevent) or Aerial Assault (treat).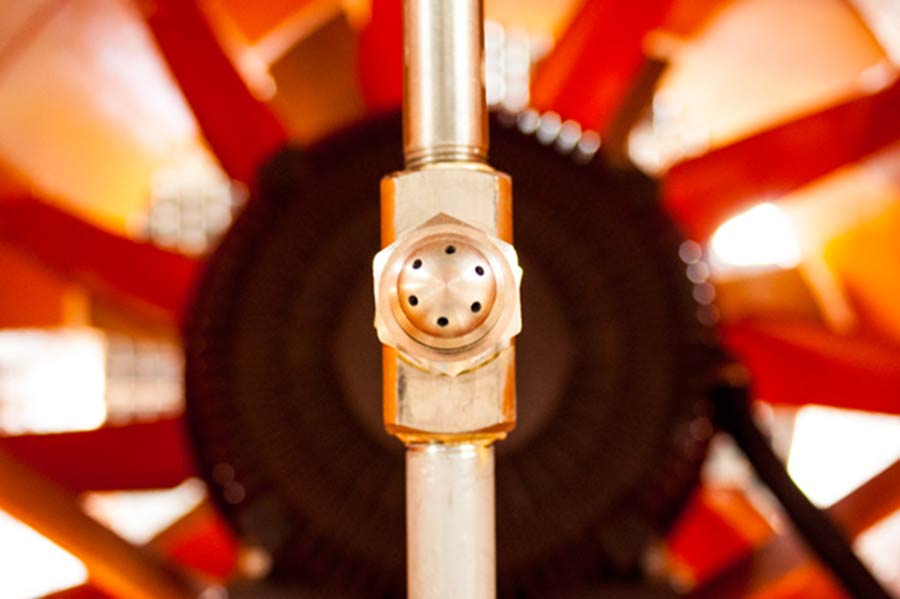 Our Flagshift Unit: Odorboss g
Strategy: Air Assault
Not like any misting system.
Doesn't saturate surfaces. Generates a vapor to treat the air.
Creates smaller water droplets to propel chemical longer distances.
Achieves unprecedented coverage using significantly less chemical and water.
Not like any vapor perimeter system.
Unprecedented power on a mobile platform.
Low maintenance.
Effectiveness of a vapor without the infrastructure cost.
It's in a league of its own.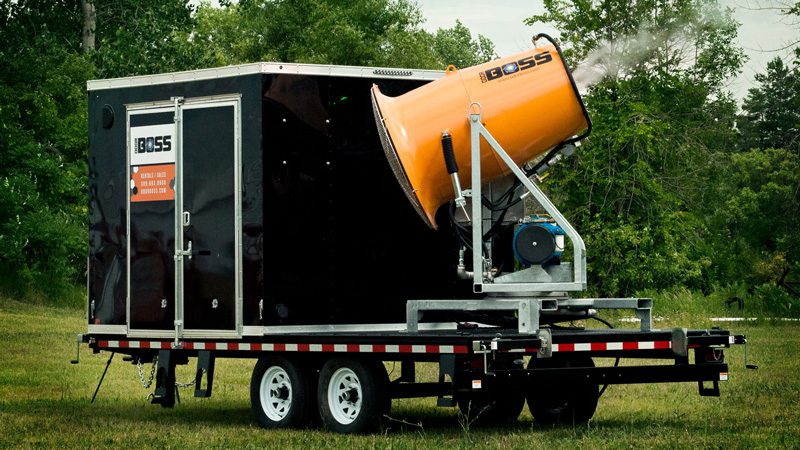 Odorboss T
Strategy: Ground Attack
Treat odors at the source
Evenly distributes topical odor control chemical using water as the vehicle.
Covers more than two American football fields with 359 degree oscillation.
Powerful misting from central location, significantly reducing maintenance over conventional misting fences.
RAISING THE BAR.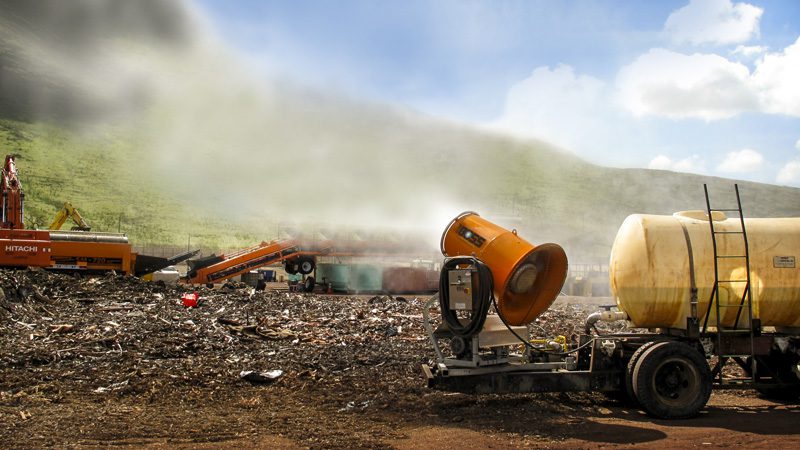 Learn more about the OdorBoss portable odor control system