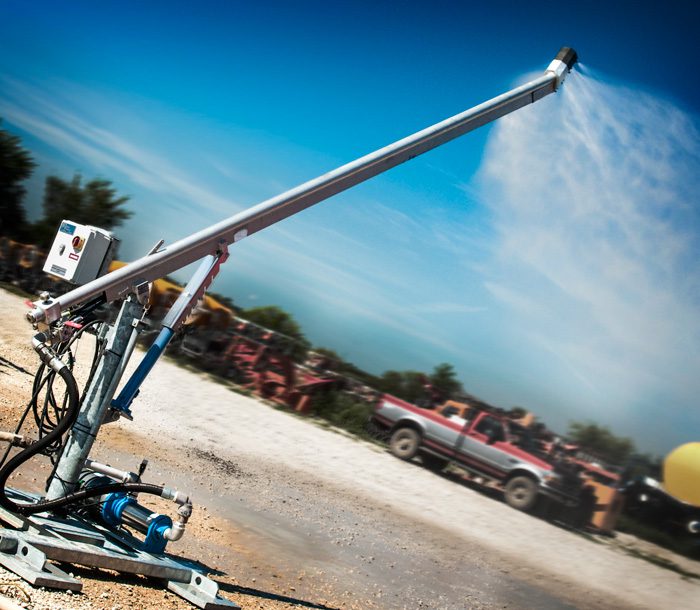 The newly developed DustBoss Mister (DB-M) is for extremely dusty, small or enclosed environments, offering the aggressive dust fighting abilities of a cannon without the turbulence of a fan.
The head is mounted on a boom available in different heights, with the standard being 15 feet (4.6 meters)
The unit generates an umbrella shaped cloud of atomized droplets averaging 50-200 micrometers in size, projecting the mist about nine meters under calm conditions.
The new design features selectable flow settings and the company's proprietary Variable Particle Sizing (VPS) technology to improve capture efficiency. Nozzles can be added, removed or resized as the application dictates.
Just 10 pounds per square inch of water pressure is required from the supply hose when using the integrated booster pump, giving the 08-M on output as high as 24 gallons per minute of 200 pounds per square inch.
An in-line 30 mesh filler stops any solids 600 micrometers and larger, and the manufacturer recommends that it be used at all times.
Publication: Canadian Biomass
Date: Jan/Feb 2013
Title: Dust Suppression for Fine Particle Control
Page(s): N/A
Author: General Writer